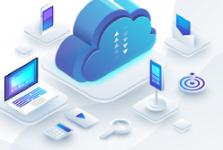 How Problems Related to Backup Can Be Fixed By Hosting Tally On Cloud?
How Problems Related to Backup Can Be Fixed By Hosting Tally On Cloud?
Introduction of Cloud computing has been a boon for the modern-day world, where data is present in an ever-increasing volume. Cloud has gained people's trust and admiration for storing data virtually. Going in tandem with this technology is Tally, with the help of which, businesses store their accounting and other important data virtually.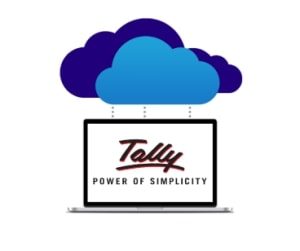 Tally involves data related to billing, auditing and managing account books. Along with this, it boasts of compatibility with pricing and GST as added benefits. However, as everything else has, one of the major risks to this is the malicious treatment of the data stores by cybercriminals who might target businesses. Therefore, tally security becomes of utmost importance. This article outlines the need to host on cloud to fix tally backup related problems.
Importance of Cloud Hosting :
In the wake of rising cyber crimes and breach of information, cloud hosting is an effective way to have your data stored and protected on remote servers. This ensures that even if your data is lost, it can be recovered. Furthermore, Cloud Backups support the storage of huge files and also have a feature of automatic backups, so that you don't have to repeatedly perform similar steps.
Benefits of Cloud Hosting for Tally Backup
High Security: It is of no doubt that your business data needs security. Such data is highly sensitive and confidential, involving details of capital, cash, and banks and other dealings capable of being breached or leaked. Tally on cloud helps in preventing any hacks or breach in security with advanced features like binary encoding storage. It further is tethered to the server's own security credentials.
Reliability and Massive Storage Capability: The data entered in Tally software is stored in extremely protected and bankable cloud hosting servers of its own accord. Hence, in case of any confusion or malfunction or human error, the data saved in the tally shall remain unaffected and could be retrieved at any time.
Uniformity and Time Management: Cloud Tally stores data uniformly in a streamlined manner, which makes it easier and convenient to retrieve the same whenever it is needed without tediously going through each entry. It further has the feature of checking transaction history by just a single click.
Good for Business: Cloud tally aids in ease of business while also contributing towards seamless planning, analysis and other aspects of business such as budgeting and modeling.

Cloud computing has emerged as a fast-growing phenomenon among businesses. Not only does it offer ease of access, but it also promises to preserve data and rules out any chances of the data getting lost. In the wake of increased criminal activity in the cybersphere, it is essential to realize the importance of regular backups to promote safety for sensitive and crucial data.
Hence, hosting tally on cloud should be taken into consideration for optimal data security. Therefore, business enterprises should invest in a good tally online accounting software. For any information about Tally on cloud services visit Tallystack.
To learn more about Tally On Cloud, you can check out our videos.