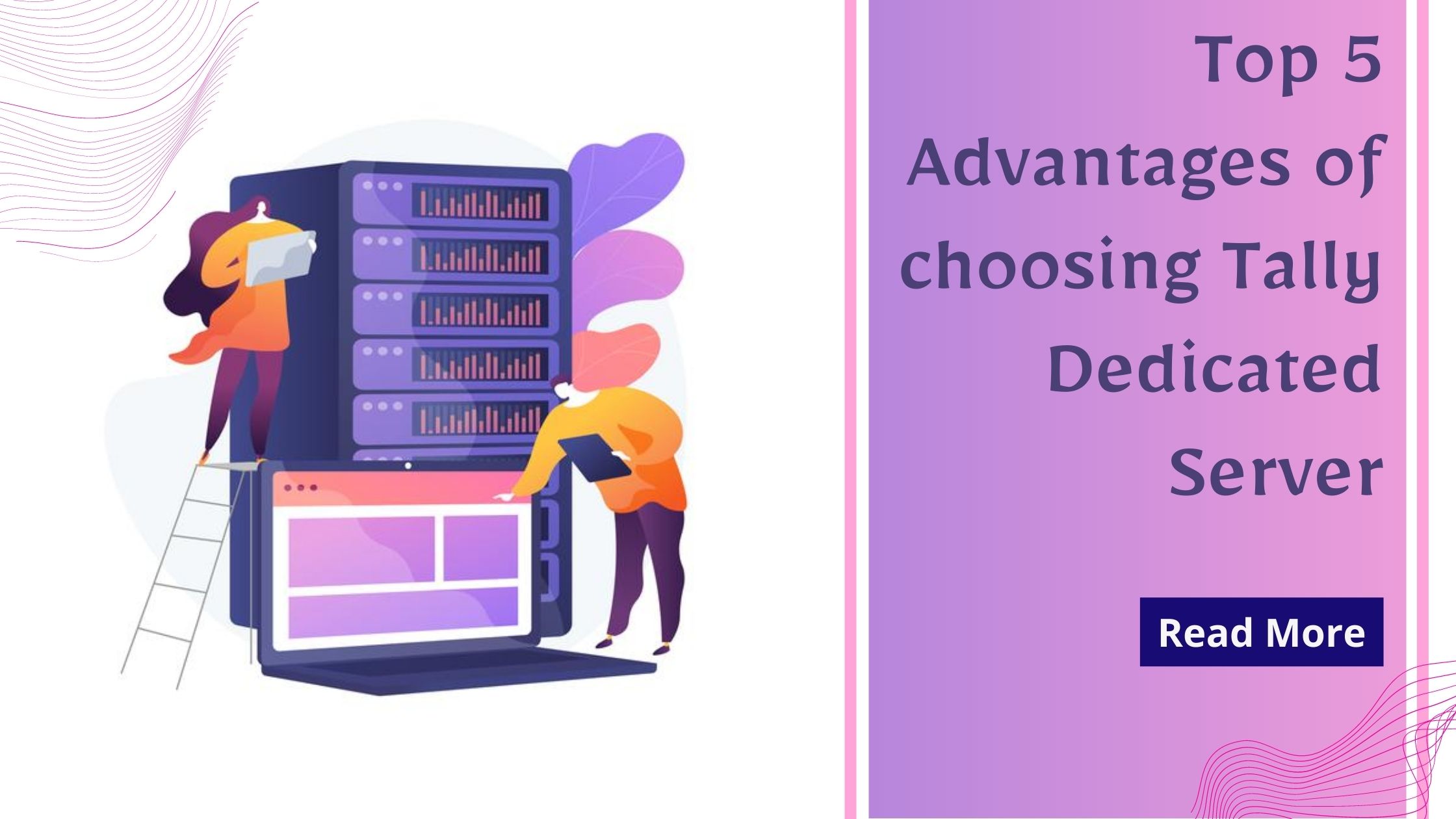 Top 5 Advantages of choosing Tally Dedicated Server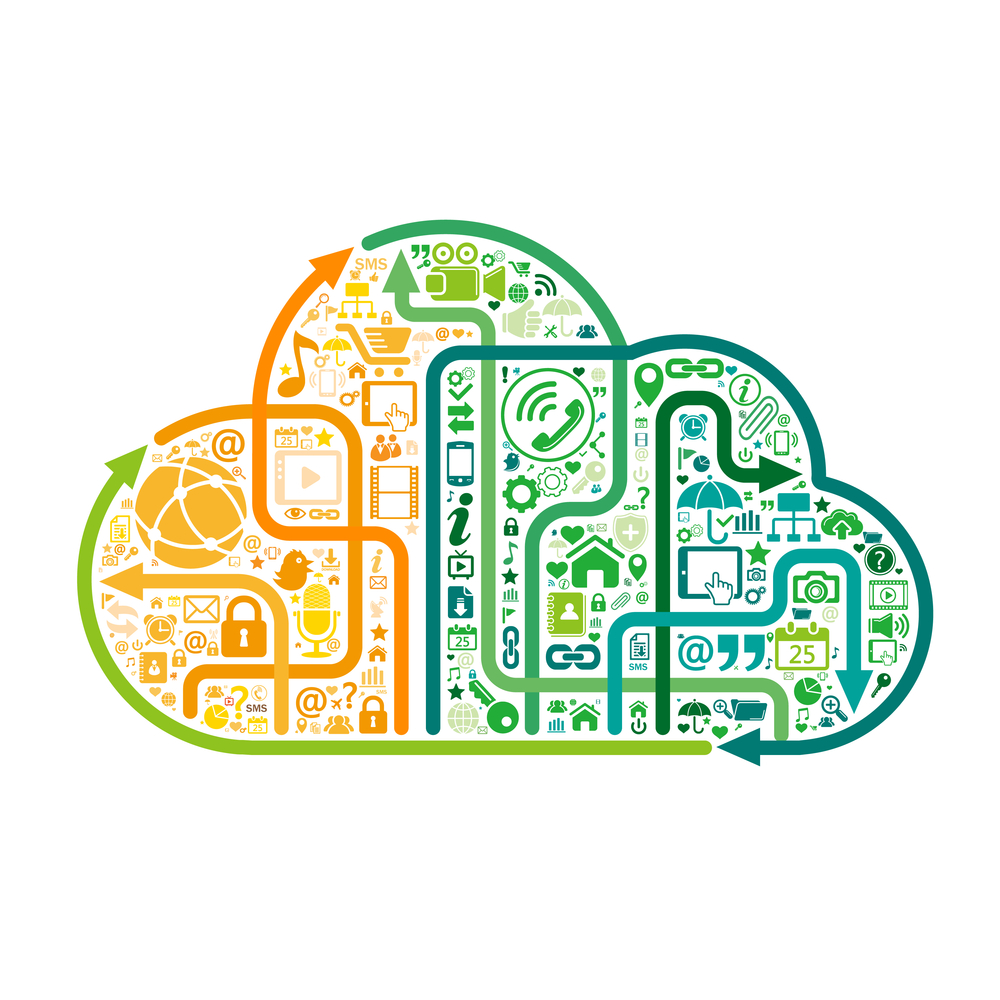 Benefits of choosing the Tally On Cloud Dedicated Server
The tally is provided on a cloud platform which helps the accountants to do auditing and recording the data easily. The data can be saved on the cloud platform for better performance and the data will not get lost as there is a backup option. With this server, one can concentrate on the tasks without worrying about data loss and security. The customization options help the users to have the best server and web hosting experience.
The following are the advantages of choosing the Tally Dedicated Server:
1. Unlimited cloud storage :
The storage of data on the cloud platform has unlimited storage. Using this feature, you can store various online data easily without worrying about the data exhaustion. The disk limit is unlimited in tally on cloud and hence one can easily backup their tally data to the server. This has a Dedicated Server and hence you will find more space, unlike the shared ones.
2. Free transfer of data:
The data transfer to the tally cloud server is completely free and you do not have anything separately for them. Also, it allows the installation and storing the third party applications or software packages on their cloud platform. Besides, one gets to store a huge amount of data without any additional charges.
3. High speed:
The tally on cloud application that runs on-cloud in the fastest speed you could ever imagine. Therefore, there are no lagging issues that make you struck while using the application. The Tally and the other popular CRM's with the fastest server help you have the best-dedicated server for your website.
4. Uptime speed:
The Company uses professional equipment which helps the users to upload the content and data easily. It takes less than a few minutes to backup and stores all the data in them. This is one of the best advantages of choosing a Tally dedicated server which helps in faster uptime threshold of data.
5. Different packages:
The tally on cloud dedicated server is available in different packages which help you find the one depending on your needs. The monthly pricing plans available offer different features depending on the budget you wish to opt for. The parameters include the number of users, bandwidth, SSD space, cache, tally support, operating system, and many others.
These are the different features available for the users. These advantages of choosing a Tally on cloud Dedicated Server help the server in taking care of their hosting websites very easily.
To learn more about Tally On Cloud, you can check out our videos.
Summary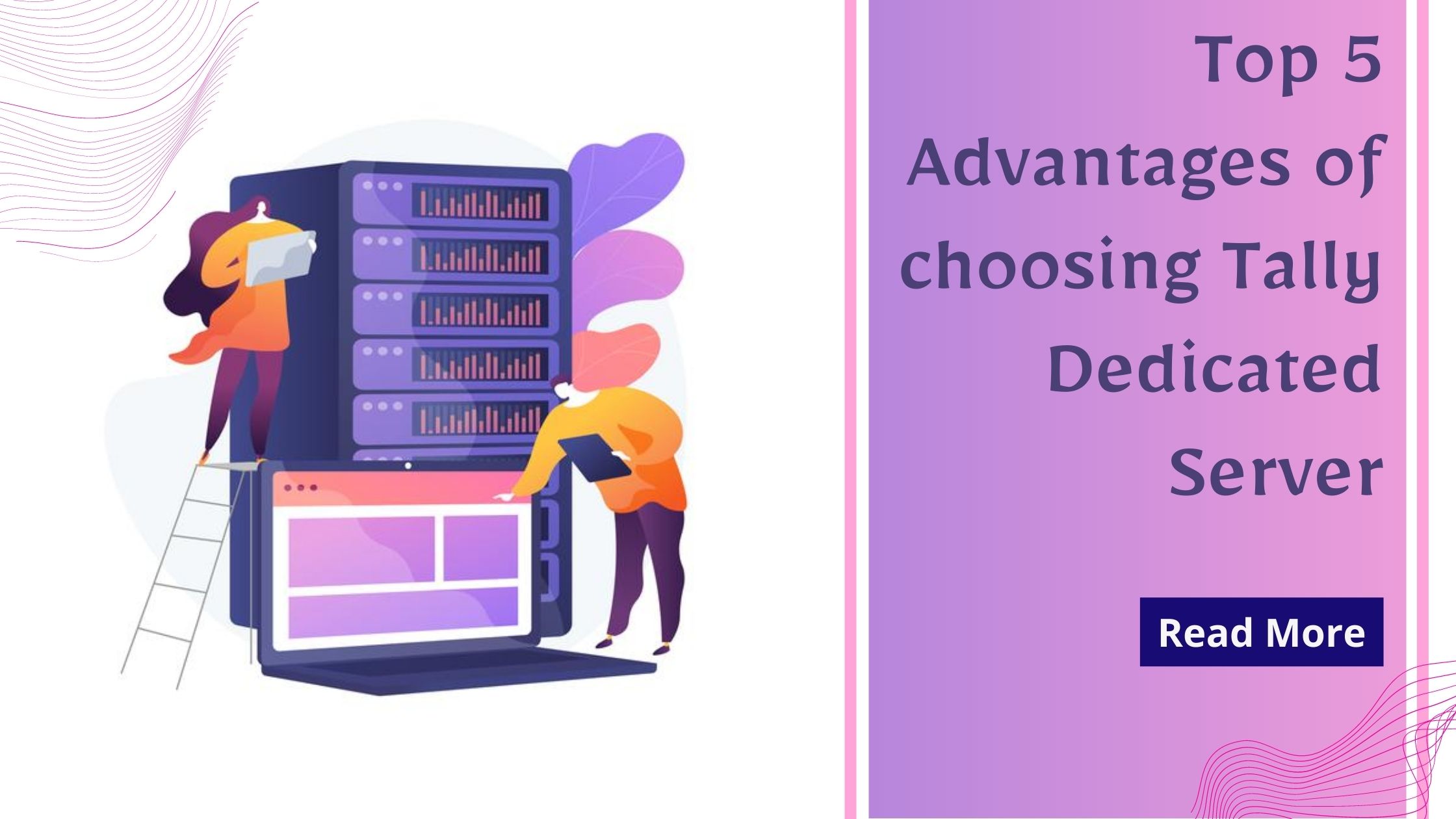 Article Name
Top 5 Advantages of choosing Tally Dedicated Server
Description
Tally Dedicated Server on cloud offer the advantages of maximum performance, accessibility, unlimited bandwidth, and speed. Compared to shared ones this is a bit expensive as you will be hosting on a separate server but it is worth spending.
Author
Publisher Name
Publisher Logo