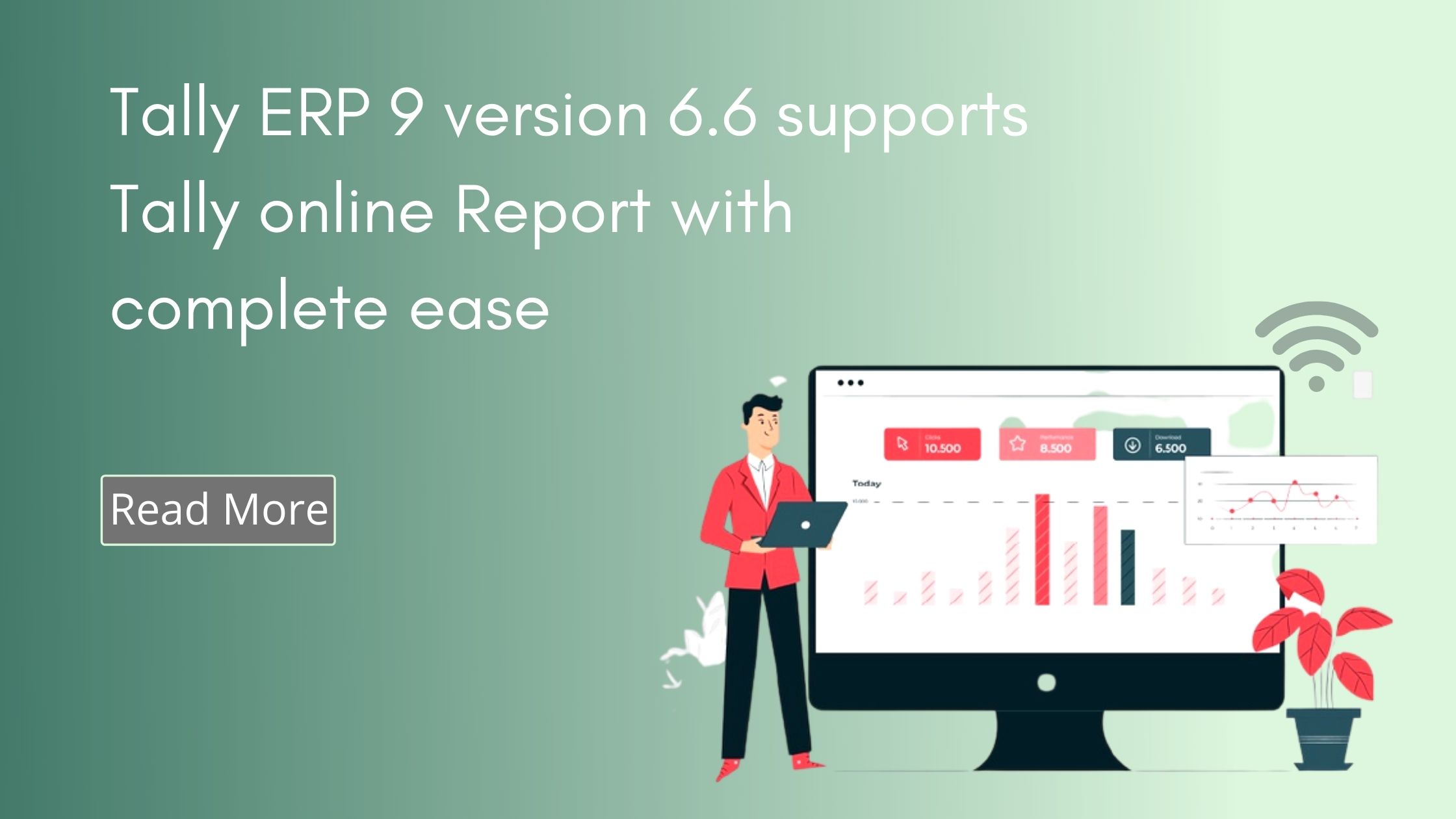 Tally ERP 9 version 6.6 supports Tally online Report with complete ease
Tally Latest Version : Tally ERP 9 version 6.6 supports online Tally reports access remotely
Tally ERP 9 Release 6.6 is the latest Tally ERP 9 version is the frontline accounting software, preferred by most of the businesses to be hassle-free. It offers easy to use and easy to prepare bookkeeping, recording, resources management, GST activities, and other ERP resources which are crucial for the day to day business activities.
Tally accounting software features have been very efficient and productive when it comes to usage and management. And now with a cloud solution, Tally on cloud has been an optimum ERP plan for any business to manage Tally reports online from multiple locations anytime. Get Tally on Cloud solution for any version of Tally with robust security & affordable price from Tallystack.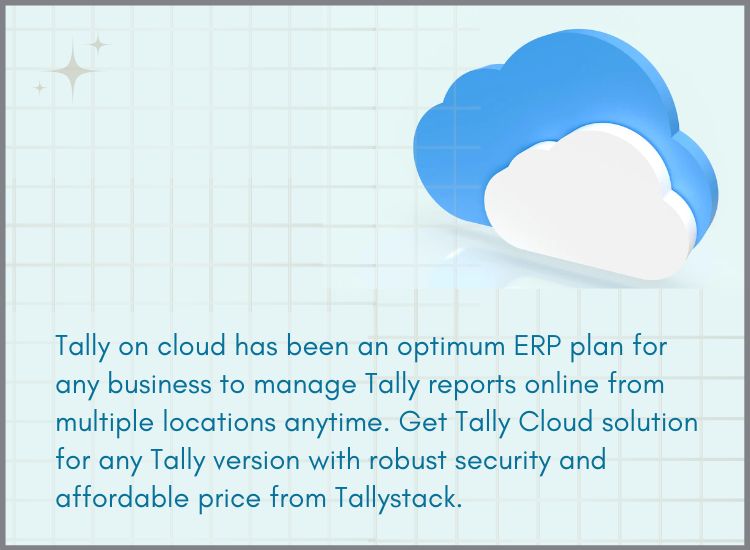 What is the latest version of Tally ERP?
Tally ERP 9 version 6.6 comes with Release 6.6.1, Release 6.6.2, & have now launched the latest version of Tally ERP 9 Release 6.6.3. Tally ERP 9 Release 6.6.3 comes with excellent features to support and download Tally report online. Tally ERP new version ensures GST ready and compliance software and promotes technology to freely access various Tally ERP 9 online Reports from various Web browsers and Mobile devices (Android or iOS).
Download Free 90+ Tally Shortcut Keys
Now with this update, you can browse through all the Tally reports at any time with ultimate security feature. With Cloud solution's assistance, latest version of Tally complements the best-promoting remote access of Tally reports easily.
Tally Reports which you would be able to access online – 
• Income Statement
• Balance Sheet
• Ratio analysis and interpretation
• Register of Sales
• Register of Delivery Note
• Sales orders due
• Register of the Credit note
• Cash Flow statement
• Cash Book and Bankbook
• Outstanding management reports
What are the benefits of Tally ERP 9 version 6.6?
• Browse Tally online reports from different web browsers and mobile devices from anywhere and anytime.
• Easy to assess Tally ERP 9 online reports.
• Easy Reconciliation of stock availability.
• Greater security in accessing Tally data.
• Proper Representation of Tally Data.
• Track the status of order and delivery faster.
• High end and quick decision making with a better response time. 
• Can access invoice copies from a different web browser and mobile devices and direct mail.
How to access Tally reports Online?
• Firstly update Tally to version 6.6 or download Tally from the official website & then reactivate your license in Release 6.6.
• Enable Tally company to make sure of security controls.
• Then add the authorized user with Tally Company, through which you want to access your Tally online Report. 
• Than connect Tally company to Tally Net Server.
• Open your browser ( It could be any browser like Google Chrome, Mozilla Firefox, Safari, internet explorer, etc.)
• Then all you would have to do is access with your Tally net ID credentials. 
• And here you are accessing online Tally ERP 9 reports.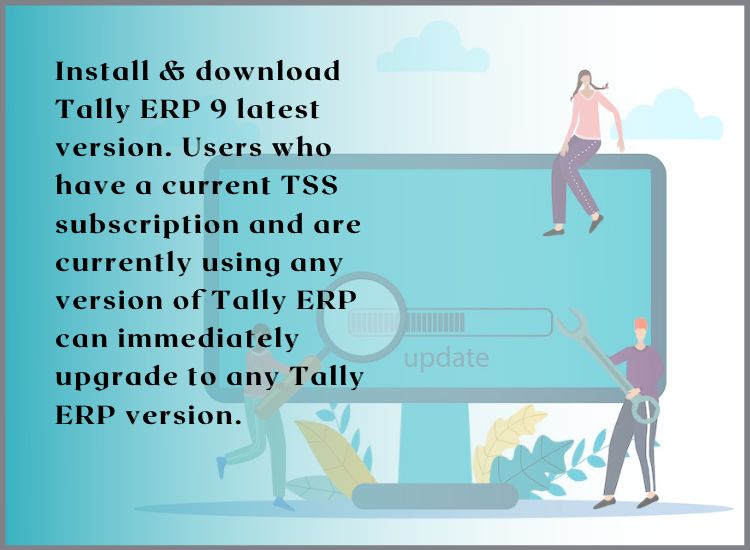 Latest version of Tally ERP 9 Release 6.6.3
Upgrade or Download Tally ERP 9 Release 6.6.3
• Users who have a valid TSS Subscription can use the licensed version of Tally ERP 9 Release 6.6.3.
• Install & download Tally ERP 9 latest version Release 6.6.3. Users who have a current TSS subscription and are currently using any version of Tally ERP can immediately upgrade to Tally ERP 9 Release 6.6.3.
Why Upgrade to Tally ERP 9 Release 6.6.3?
Latest version of Tally ERP 9 Release 6.6.3 offer these advanced features by solving the issues:
• Stock Group Summary report can be drilled down in browser reports.
• The total section of Alternative Units displays the primary and secondary units of stock goods in the invoice printout.
• Dig down from a specific batch in the detailed mode of the Godown Summary report without displaying stock item batch details in the Batch Godown Vouchers report.
• The Voucher E-mail screen displays the e-mail ID of the party in the To E-mail Address field without any access for creating or altering or opening the invoice in the display mode.
• Accurate interest value is displayed in the Group Outstanding report under the bill-wise view.
• The reference number and recorded date in a Payment voucher can be printed in the default payment voucher, payment as tax invoice, and GST advance payment.
• A Receipt Note is created when a receipt note is copied from one company to another and not the Payment voucher in the new company.
• The reference number entered on a Journal voucher is printed when the company logo printing option is enabled.
• The supplier invoice number is printed in the Confirmation of Accounts reports and not the voucher number when purchase transactions were recorded in accounting invoice mode.
Can we host Tally ERP 9 Release 6.6.3 on Cloud?
Yes, latest Tally ERP 9 version Release 6.6.3 or any versions of Tally can be hosted on Cloud if they have a valid TSS update.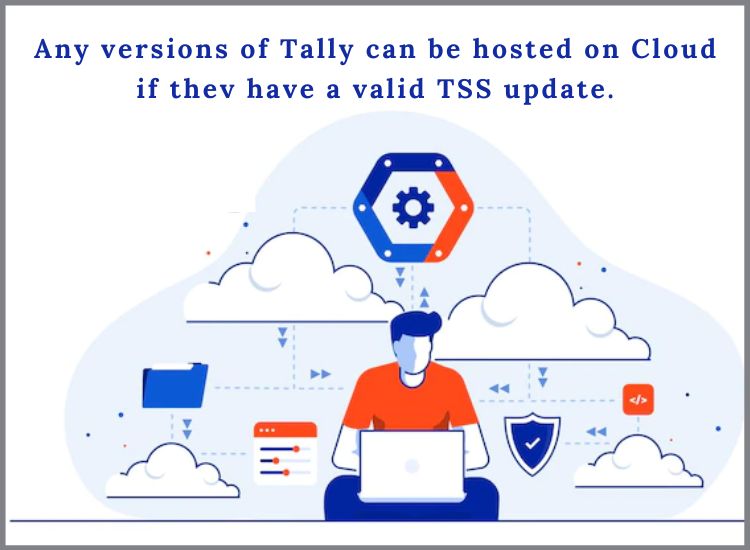 Tallystack aims at offering the best cloud solutions compatible with online Tally software which can earn your business productivity of accessing your Tally account from different locations at any time and with any device. Tallystack offers you affordable Tally cloud hosting service for all upgraded version of Tally ERP 9 which will help you to have all the resources and reports you want to access online 24*7. You can avail the best price of Tally on Cloud from Tallystack.
Why to host ERP 9 Release 6.6 on Cloud?
Tally ERP 9 Release 6.6.3 on Cloud solution compliments best as it allows multi-users to access Tally reports and Tally data from anywhere and anytime simultaneously. Also with the higher needs of businesses to store data and resources efficiently and with better accessibility. Cloud assistance is attracting lots of attention by businesses as any Tally ERP 9 latest version can be hosted on this technology.
What happens to the setup of synchronization?
As long as you make sure that Tally ERP 9 has been updated to Tally ERP 9 Release 6.6.3 at all of your locations, everything will continue to operate as usual.
To learn more about Tally On Cloud, you can check out our videos.