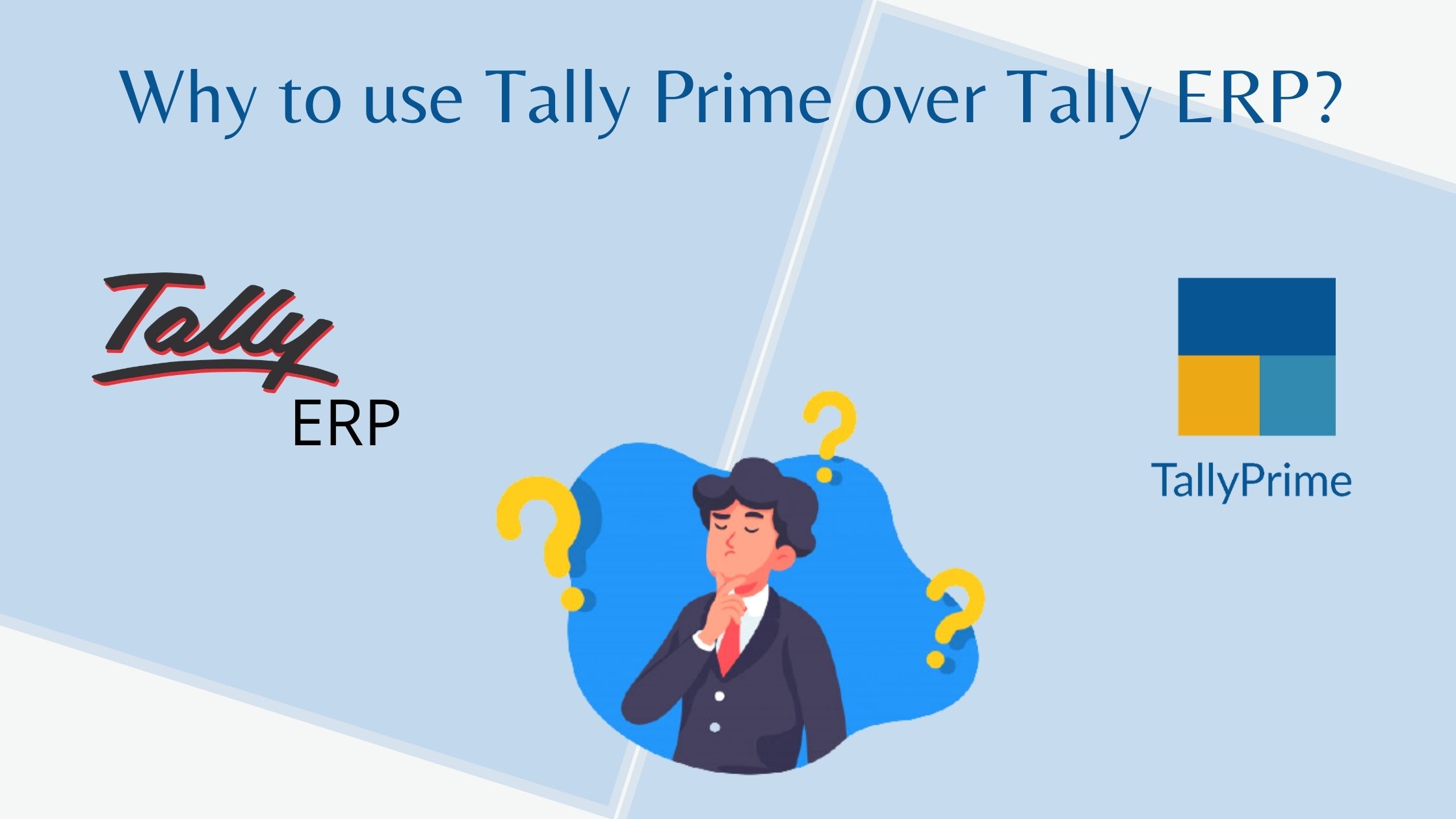 Why to use Tally Prime on Cloud over Tally ERP?
Latest version of Tally ERP: Tally Prime
Over the 30 years period, Tally's various versions have been released and every new version introduced brings in some significant advancements & improvements in Tally ERP 9 features such as Inventory management system, multiple location business systems, statutory, payroll, Tally for GST compliance, etc.
Download Free 90+ Tally Shortcut Keys
With the deeply embedded intent to satisfy users and offer cutting edge service that would improve operations of the business by boosting productivity and flexibility. It was previously known as Tally ERP release 7 or Tally 18. Tally's next destination is Tally Prime. Which is a brand unique logo and look but familiar to Tally ERP 9, Tally Solutions launched the new version: Tally Prime. Hosting Tally Prime on Cloud will make operations effortless every day.
Through a range of business reports related to Accounting, Inventory, Financial, MIS, and Statutory Reports, cloud web tally gives you get a complete views of your business to assist you in making effective business decisions. Now Chartered accountants, business owners, accountants, and other Tally users can handle their work seamlessly with the upcoming advantages of Tally Prime features.
Note: You can run Tally ERP 9, Tally Prime & any Tally on Cloud with your existing license at the same time.
What is Tally Prime on Cloud?
The newest Tally ERP 9 launched is now called Tally Prime. The launch date of Tally Prime was on 9th November 2020. Tally Prime hosted on cloud is the ultimate software for every business that gives you powerful error detection and correction capabilities. The interests of your organization change as it expands and downloading Tally Prime offers flexibility to scale up all of these.
Introduction to Tally Prime software for taking care of the accounting (sales, purchases, receivables, monitoring payables), inventory management (processing orders, tracking inventory), payroll management, transactions of the bank, regulatory compliance, etc. and Tally prime add-on features can deal with complete business management.
By delivering speedy critical reports, Tally Prime on Cloud also simplifies decision making for business management. Tally Prime reports, such as all financial and accounting reports, cost centre reports, cash flow reports, inventory reports, and many other comprehensive reports make decision making much easier.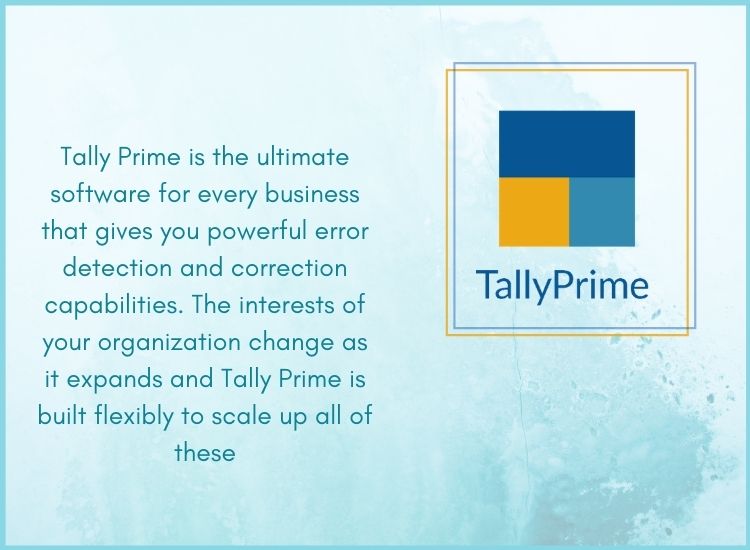 Why opt for Tally Prime on Cloud?
Tally is the most renowned and oldest accounting application. For more than 3 decades, this application has been serving businesses globally. TallyPrime software does not need an individual to be proficient with the application and can be accessed by any individual efficiently. 
Is Tally prime cloud based? Yes. Cloud-based Tally Prime has been crafted in such a way that an accountant, a business owner, or any other Tally user can use it. In the navigation bar, TallyPrime has a distinctive 'Go To' option that enables 90% of the applications to be accessed. Apart from accessibility, some very comprehensive reports at a flashing pace are offered by Tally Prime.
These reports are comprehensive and provide you with reports on receivables and payables, ratio analysis, and many other reports. Benefits of Tally prime facilitates quick decisions making. Importance of Tally Prime for statutory compliant, which implies that Tally accepts all the changes related to statutory. To lead the company in a multifactorial manner, GST, E-way Bills, and all the newly added specifications are complied with in Tally.
Advanced Features of Tally Prime on Cloud
Tally Prime is a perfect ERP application set up for business. Small, medium and large businesses can make full use of it. Tally Prime Cloud is an extreme suite of solutions which if needed, can also be customized. Tally Prime software is also GST-ready.
To grasp the advantages of Tally Prime applications, read the points below.:
To manage these three essential functions – accounting, inventory, and compliance, SMEs need  ERP software. Tally Prime can be utilized in these areas because of the easy-to-use interface it handles the complex functions in the background.
Since Tally Prime enables accounting, inventory, and compliance to be handled effortlessly within a single software, it becomes smoother for business owners to evaluate the financial impact on their companies and take decisions based on day-to-day data.
The data location on the server is not needed when files of the data are handled via Tally Prime Server. For accessing and functioning Tally Prime only the name of the data server is appropriate.
 It aims in optimizing processes or system use for improved productivity and also offers the capability to track, observe user activities & sessions, and even detach users, if necessary.
Benefits of Tally Prime on Cloud:
The benefits Tally Prime on Cloud can offer to your business:
1. More Speed and Flexible:
The complexity of any organization is such that at any moment, business owners can not obstruct their operations. For company owners, Tally ERP Prime features makes things a lot easier. Within moments of installing the application, the user can enter their initial transaction. Tally Prime provides the flexibility to generate on-the-fly masters, as organizations most of the time need to develop different styles of vouchers.
2. Power and future-ready:
When an organization evolves over a period of time, new features and functions are expected to be added to their current ERP software. Tally Prime accounting features can be added such as inventory batch numbers, processing sales and purchases orders, and much more, depending on their evolving requirements. At any moment in time, several such functionalities can be activated without disrupting the transactions previously recorded.
3. Reliable and Efficient:
Tally Prime manages compliance impeccably. This makes it easy to manage financial data in both the VAT/CST and GST regimes, even in the middle of a financial year. Business owners just need to give a particular series of transactions with the date of GST commencement and GST only applies to such transactions. In the data relating to the earlier tax system, nothing is changed. For two separate tax regimes, splitting of data is not required. That is taken care of by Tally Prime.
4. More easy and simple to use:
The user can navigate and look at comprehensive reports in the new Tally Prime with features such as "Go To" and "customizable reports" and can also easily slice and dice them the way you need. Tally Prime helps and assists in your growth by handling multiple companies and progressively incorporate features such as multi go-downs, multiple currencies, order processing, cost centres, etc. This allows you to get rid of complications and in turn, concentrate on business development.
5. Secure and control access to data files:
Business data operations such as backup and restore are managed with permission at the server level available only with authorization. This ensures complete control over the access to data by users.
Features of Tally Prime on Cloud:
The user can access business data easily through numerous reports and switch between them conveniently, no wonder where you are in Tally, using the new feature of Go To.
You can now explore Windows folders from inside of the product when looking for a location to either generate company data within or load existing data of the company.
In Tally Prime, printing out invoices and reports is even more convenient with the ability to print anything eco-friendly from anywhere as it preserves 50% of the paper.
Inclusion of key combinations for windows such as Ctrl+C, Ctrl+V to harmonize.
The product has improved mouse usability so that you can use the application as easily as you access it with the keyboard.
Launching of Change Mode to toggle between the different modes of the transaction without thinking about pre-configuration.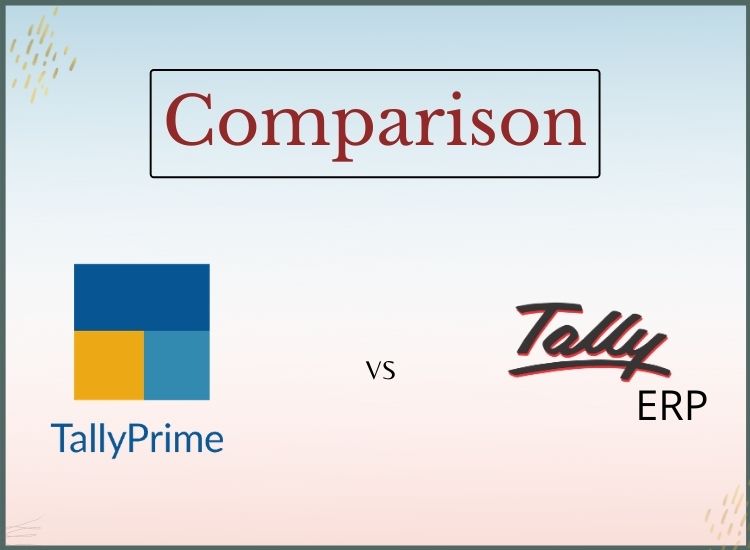 Tally ERP 9 vs Tally Prime:
The comparison or distinction of important features of Tally ERP 9 and Tally Prime latest features is listed below. The details will help you navigate through Tally Prime effortlessly while testing the features and advantages of your current Tally ERP 9. Is Tally ERP 9 and Tally Prime same? What's unique in Tally Prime? Tally ERP or Tally Prime? How to migrate to Tally Prime? are the question arising now.
Difference between Tally ERP 9 and Tally Prime:
Access data of company by determining a data path.

Access company data from any path or drive or remote company & display the data status like required migration or corrupted data.

By opening several instances of Tally ERP 9, Multi-Tasking can be accomplished.

Check the Opened Reports in Go To Feature. Multi-Tasking in Tally Prime Instance can be performed.

In Tally ERP 9, to launch any accounts, the user had to make at least 3 clicks.


In Tally's Gateway > Display > List of Account.

'Chart of Accounts' option allows you to view all your masters from one screen, including groups, ledgers, voucher types, cost centre, etc.

Fill in the necessary details in Tally ERP 9 and pass through full Supplementary information.

Add up some details that are required most of the time in 'configuration' as 'permanent details' & get just those information in Supplementary details.

In Tally ERP 9, Shortcut Keys used to Copy & Paste

ctrl+ alt + c

ctrl+ alt + v

Global keys used in Tally Prime for Copying and Pasting

ctrl+ c
ctrl+ v

These options in Tally ERP 9 were available in 3 different locations, so navigation is simpler now.

The Change Mode offers you 3 choices in sales vouchers or other vouchers, namely - Item Invoice, Accounting Invoice, & As Invoice.

Printing Invoice in Tally

When a user prints invoices in Tally ERP 9 with several things, the invoices are printed on multiple pages as idle blank space covers the page that is not required.

If you go for 'optimize printing to save paper' function in Tally Prime, it will reduces your 6-page invoice to a 2-page invoice, saving the expense of printing, paper, & other costs.

Update details in Transaction

You have to go through all the items in Tally ERP 9 to update the information of a particular item.

In Transactions use "More Details" and seamlessly update particular item details
This new release has introduced a significant change in the functioning and look of Tally ERP. With the aim to make daily operations easy and handle business more effectively, Tally ERP 9 launched Tally Prime. The difference between Tally Prime key features and Tally ERP is stated above. Tally Prime cloud assures that you stick to the plan with your objectives, offers secure access to comprehensive insights and business reports globally at any time, and from computer or any device based on Windows or Mac to make the best-suited business decision and track your progress from time to time. For Tally Prime on Cloud Live Demo or any query visit Tallystack.in.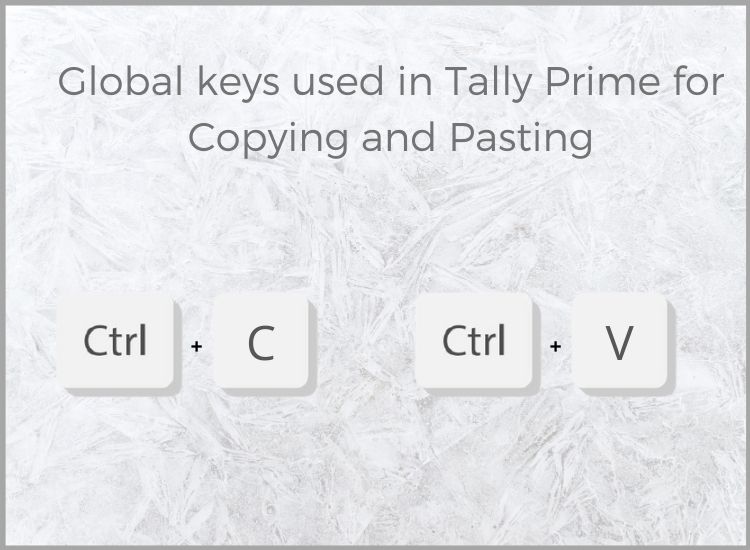 Is Tally Prime convenient for use?
Tally is built conveniently and can also be used by individuals from the background of non-IT and non-accounts. Tally Prime can be used immediately as it offers ease of discovering data, consistent choice, navigating without having to remember the paths, and much more.
Can the user access Tally Prime business reports on my mobile?
Tally Prime on Cloud offers secure and real-time access to essential business data from anywhere using the web browser on any device.
What is the difference between Tally ERP 9 & Tally Prime?
Tally ERP 9 and Tally prime have many differences even with keyboard shortcut keys. Compared to Tally ERP 9, Tallyprime has improved navigation, usability, and accessibility. Tally Prime customization enables users to choose custom fields, making it more flexible than Tally ERP 9. Additionally, Tally Prime has a superior user interface and makes the duties of Tally users easier.
How to split company data in Tally Prime?
1.For Split Company Data screen Tally Gateway > Alt+Y > Split > Split Data.
2.From the List of Companies select the company.
3.In the Split from, insert the date and press enter.
The date mentioned in the Split from is regarded to be the current financial year beginning. Without altering the original information, two separate companies will be formed after the company data is split. You can rename and record entries or modify any records in these companies if necessary.
To learn more about Tally On Cloud, you can check out our videos.