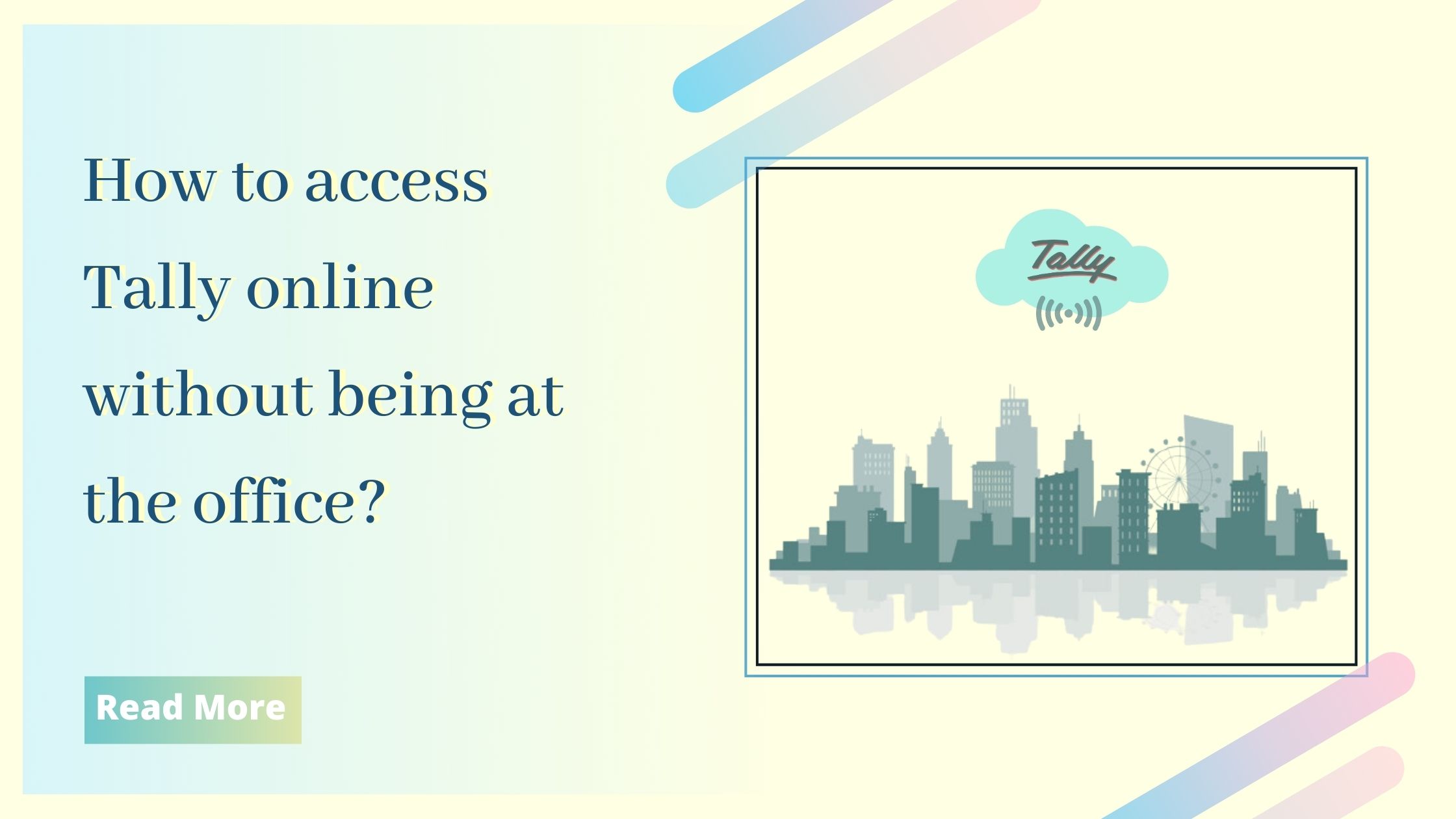 How to access Tally online without being at the office?
How to access Tally online without being at the office?
With an increase in businesses, comes an increase in accounting and other related activities. In the world where accounting, bookkeeping, and tax reporting has become so essential for businesses, quality accounting software like Tally ERP 9 plays a major role in achieving business objectives.
Tally ERP accounting software is considered to be one of the best software to support business accounting, resource management, finance, bookkeeping, and other day-to-day business activities. People and businesses are limited to its on-site installation which bounds them to use from a specific location only.
Download Free 90+ Tally Shortcut Keys
Tally on-site installations at offices restrict them to access their Tally account, reports, and other documents from their office only, that too with a single PC or device. Don't worry we have a solution!
We bring you a smart solution combining the effective technology of cloud computing and Tally accounting software. With cloud technology's PaaS function, you can use any software like Tally accounting software on the cloud. Yes, this Tally on Cloud solution would facilitate your virtual functioning to use your Tally online from different locations at a different time using different devices as well.
Tally on Cloud solution gives you the ultimate efficiency to access Tally ERP anywhere, anytime, using any device. Like even if you want to access your Tally account through a Smartphone, you can access it using the Tally cloud solution. And also, there comes no difference even if you access it through Smartphones or different PCs. You would get the same experience as you would get at your onsite office installation.
All you would need to have your Tally remote access?
Well, with the cloud solution Tally remote access, you can access and work on Tally from home or office premises anywhere in the globe. You would just need a stable internet connection to support cloud connectivity and that's it. And for multi-user purposes, Tally could be accessed through LAN only.
Step-by-step process to get the best Tally on cloud solution:
1. Contact Tallystack Team by giving us the quote of your requirements and we will bring you the best Tally cloud solution for your business.
2. We at Tallystack, guide you through the whole process of simple steps to follow in order to develop your Tally Remote access.
3. Once your Tally remote access is developed, just open the browser in your device.
4. Access Tally from anywhere using any browser of any device then.
This way in a few minutes, you could have your Tally accounts running from different locations, at a different time using different devices.
Tally accounting software has been very feasible when it comes to day-to-day recording and creating various reports. Now with the assistance of cloud technology, Tally would meet new standards of efficiency which will be very beneficial for businesses aiming to promote effective networking from different locations. With the new work from home culture developing, Tallystack's Tally on cloud solution is the best solution to support your motive of connecting and accessing reports and documents from different locations seamlessly.
To avail the best offers for Tally on Cloud Solutions, reach out to Tallystack today and we'll get the best plan possible for you!
To learn more about Tally On Cloud, you can check out our videos.