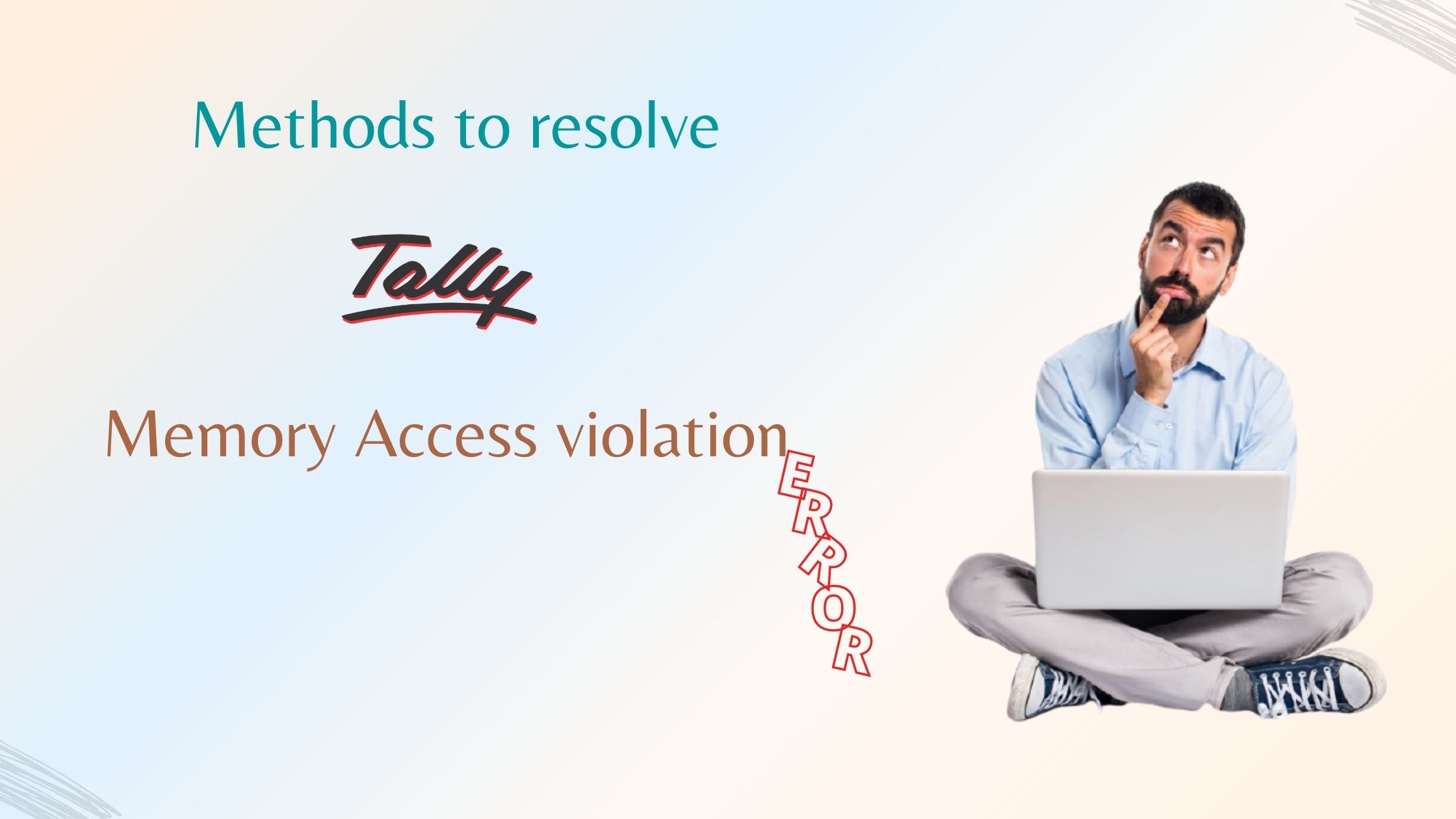 Methods to resolve Memory Access violation error in Tally ERP9
Experiencing Memory Access Violation internal error in Tally?
Errors while launching Tally ERP 9 or printing invoices? How to solve this memory access violation error? Searching for ways to solve these Tally internal error problem. This blog will step-by-step assist you with some effective ways to resolve this.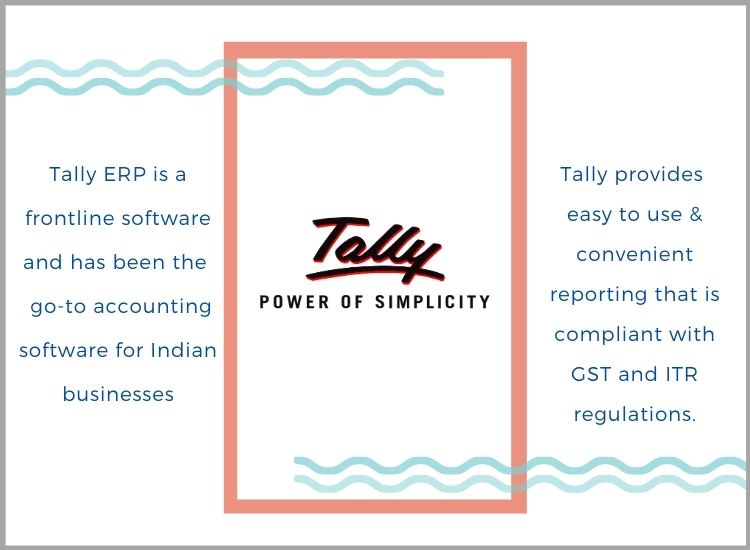 Why Tally ERP accounting software is widely used?
Tally Accounting software is a frontline software used by many businesses.
It has been the go-to accounting software for businesses as it provides easy to use and convenient reporting that is compliant with GST and ITR regulations.
Though with such excellency, Tally software may sometimes face Memory access violation error.
Even while printing invoices or other tally documents, Tally ERP print settings and printer might default you to access the memory.
But why and how do memory access violation errors occur?
Usually, the Memory access violation error occurs as the c0000005 error when the program tries to access any memory location which is termed to be an illegal memory location, or the locations that don't exist.
Download 90+ Tally Shortcut Keys!
Other problems could be Corruption in Windows OS, Error in registry measures, existing fragmented files, or redundant program installations.
These Memory access violations error can also cause other major problems in the Tally ERP 9 applications as –
Slow outcomes in Windows input and output results.
Multiple times screen freezing errors in the system.
The running program gets damaged and crashes while the Memory access violation error occurs.
The User system also crashed frequently while displaying the error.
Though there could be multiple methods for Tally problems and solutions to counter the Memory access violation error. But before trying those methods you should make sure to take a few usual steps like updating your tally version and also taking a whole backup of Tally ERP data loaded.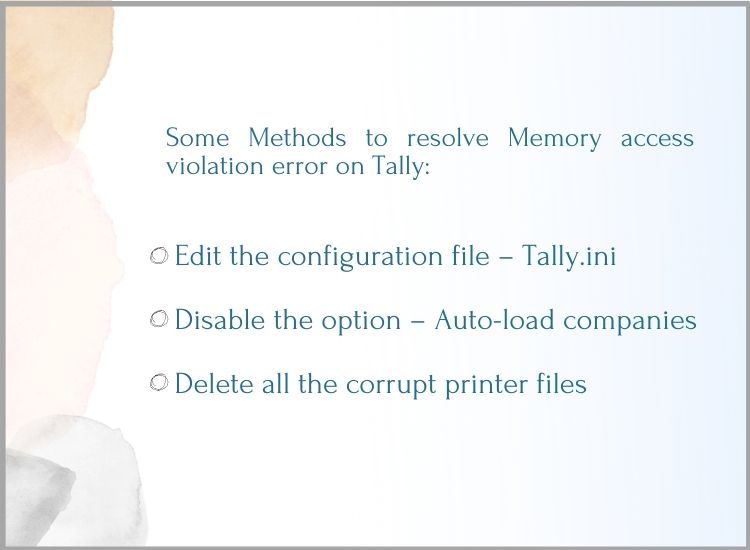 Methods to resolve Memory access violation error on Tally
Edit the configuration file – Tally.ini
Disable the option – Auto-load companies
Delete all the corrupt printer files
Edit the Configuration file – Tally.ini
There are major chances of your memory access errors caused by corrupted files. In that case, it would be necessary to go to the settings and disable the automatic loading option.
Edit the Configuration file – Tally.ini – Steps:
You have to go to the Tally.ini configuration file by opening the software folder where tally is installed.
Go to the Properties option
Select the "Open file location" option.
Your Tally erp9 will open
Inside the folder, an option containing "Tally with a geared wheel-like icon" has to be opened.
Once you open the file, a line "Default Company = Yes" will appear where you will have to set the "Default Company = No" to stop the loading of the companies while starting.
Once done, save the file and close and start your Tally software again.
Disable the option – Auto-load companies
You have to disable the automatic loading of the companies.
Disable the option – Auto-load companies – Steps:
Open your Tally ERP 9.
Go to F12 Configuration.
Then go to Data Configuration Make sure that the "load companies" on the start have "NO" status.
Save and get back to the data file that moved to the desktop.
Delete all the corrupt printer files
Many times, the Memory access violation errors are seen while printing through Tally software. Tally ERP 9 printing can be more optimized and with better results using Tally ERP 9 on cloud printing.
Though to optimize the basic problems caused by corrupt files, follow the following –
Delete all the corrupt printer files – Steps:
Go to the Start.
Go to the settings.
Select printer and fax settings.
Then you would have to delete all the printer drivers in the Printer Panel in order to execute Tally easily.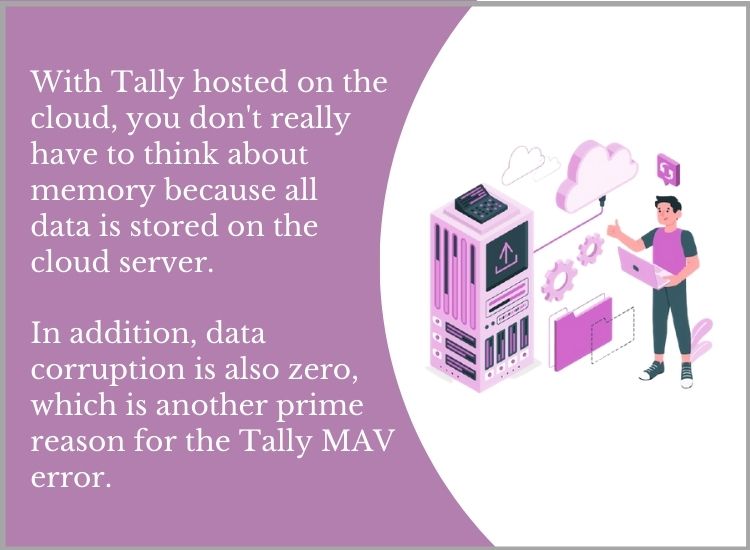 Tally ERP Memory Access Violation error or MAV code arises when the application tries to access a location of the memory that is not permitted to access or the place that doesn't exist. Hopefully, there are a few things we can do to tackle this.
If you repeatedly receive an error message, then you should think to opt for Tallystack.in Tally On Cloud Service. Currently, Tally on Cloud is a popular technology that companies dealing with the Tally ERP solution have widely opted for. This offers you many benefits like Storage, speed along with no stress for hardware implementation needed for the ERP.
What are the steps to fix Tally Internal MAV Error?
Step 1: Begin with Start.
Step 2: Then select Settings.
Step 3: Choose Printers and Faxes.
Step 4: In the Printer Panel, delete all the printer drivers present and execute Tally.
If your issue is resolved with this approach, then the printer driver can be reinstalled.
How Tally on Cloud helps with Memory Access Violation error?
If you repeatedly receive an error message because of memory, you can choose Tally On Cloud Service from a reliable service provider, like Tallystack.in.
With Tally hosted on the cloud, you don't really have to think about memory because all data is stored on the cloud server.
In addition, data corruption is also zero, which is another prime reason for the Tally MAV error.
To learn more about Tally On Cloud, you can check out our videos.