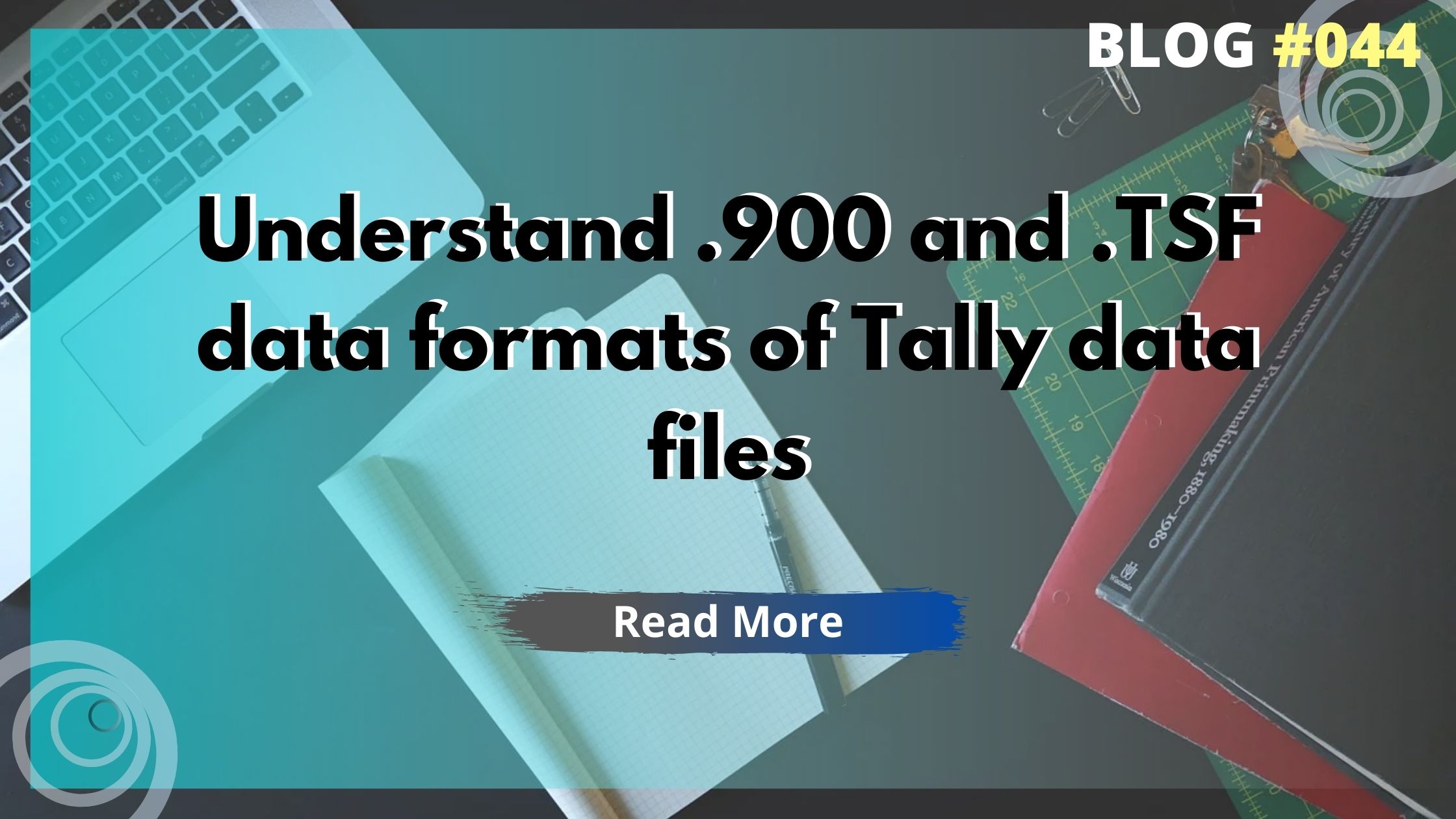 Understand .900 and .TSF data formats of Tally data files
Tally Data Files
Tally accounting software creates multiple data files front-end and backend when it is used. There are two types of Tally data files. One of it is back-end storing data is the .900 and other is .TSF data files. When Tally ERP 9 performs its working, then .900 files are created in the background which actually gets permanently stored like Company.900, cmpsave.900, manager.900, tranmgr.900 or linkmgr.900.
On the other hand, the .TSF files by its initials are the temporary data files stored with small values of 0 to 1 KBs. These temporary data files are a kind of tmessage.tsf, tstate.tsf, tupdate.tsf, texcel.tsf, or taccess.tsf, Tallycfg.tsf files. Let us understand these in detail in the following pieces of this blog.
Download Free 90+ Tally Shortcut Keys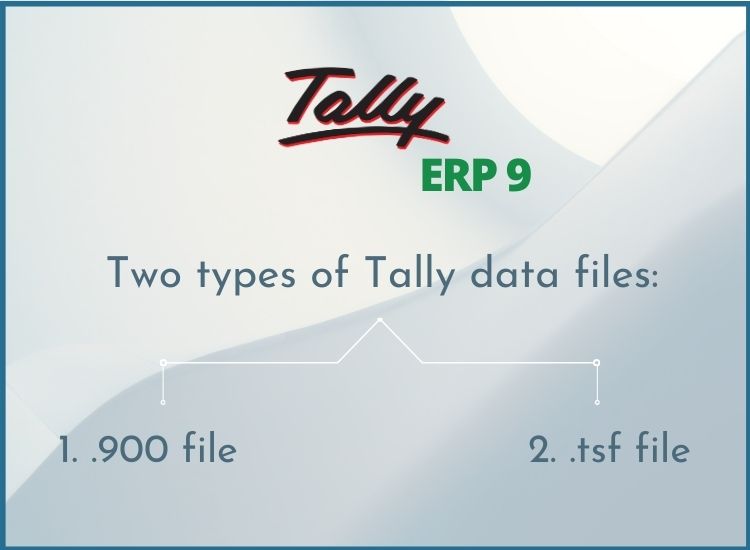 As discussed before, .TSF file extension are the temporary data files stored while using Tally data format. These .TSF files are stored before the .900 files processed for permanent storage.
While using Tally ERP multi-user plans, the multiple users trying to use Tally account from different locations may sometimes try to write the same company data from multiple locations. This might lead to a clash between the users. This is where the tally file extension play a major role in storing the files temporarily, .TSF file playing a very important role while performing entries and tasks on the Tally account simultaneously from different locations.
How to open these .TSF data files?
How to open TSF file in Tally? As it gets a bit difficult to find and open these .TSF files, you will find them encrypted somewhere in your Tally accounting software. It can be feasible to open these .TSF files only in the Tally ERP 9 software or ERP 9's previous editions.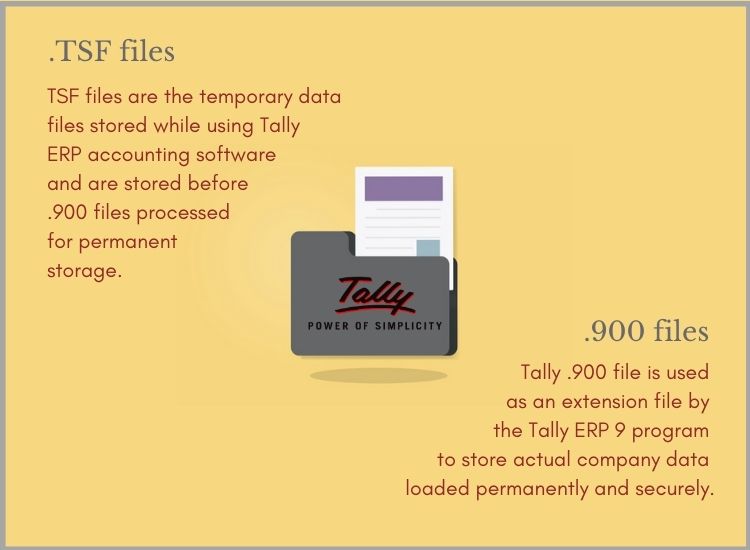 The Tally .900 file is used as an extension file by the Tally ERP 9 program to store actual company data loaded permanently. For every specific task and entry recorded, a .900 file will be generated after it gets temporarily stored in the .TSF file following which it comes under .900 file to be permanently stored.
How to open a .900 Tally data file?
Opening .900 Tally data format is also difficult to process as they are encrypted too. Though these .900 can be accessed through Tally ERP 9 versions and can also be viewed through correct combinations applied with Tally software that could match up perfectly to the .900 file viewer of a company.
Why hosting Tally Data on Cloud with Tally data files stored is one secured place?
With increasing data files on every transaction or entry is done on your Tally accounting software, the unlimited amount of .900 and .TSF files generated can be hosted effectively at one centralized location with complete protection and can also be accessed from different locations seamlessly. Tally on cloud would also be of utmost authenticity and security for your tally data as the users having the Tally ERP user id and password would only be allowed to access the folders of Tally data files.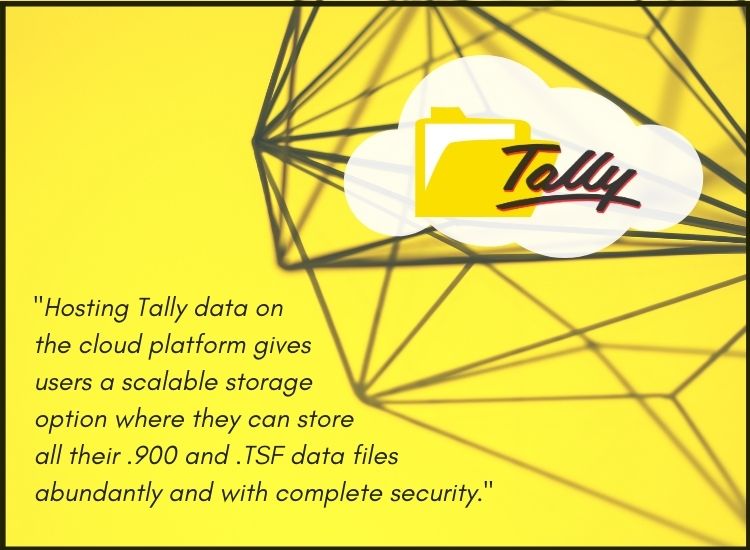 Hosting Tally data on the cloud gives the users a scalable storage option where they can store all their .900 and .TSF data files abundantly and with complete security. It gets very important to store and backup all the company data and other related data files in one place and Hosting Tally data on the cloud helps you achieve that objective. For Free Live Demo or Tally on cloud related services visit Tallystack.in.
What are the different types of TSF files?
There are several types of .TSF files which are formed while working on the process of Tally as some of them are listed below:
Tmessage.tsf
Tstate.tsf
Tupdate.tsf
Texcel.tsf
Taccess.tsf
What are the types of Tally .900 files?
Tally .900 files have different types that are created when within a company a transaction begins. Some of them are mentioned here:
company.900
cmpsave.900
manager.900
sumtran.900
tranmgr.900
linkmgr.900
To learn more about Tally On Cloud, you can check out our videos.