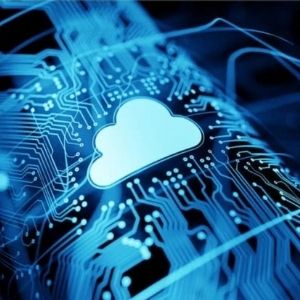 10 Reasons Why Adopting Cloud Is Mandatory For Small Businesses
10 Reasons Why Adopting Cloud Is Mandatory For Small Businesses
Cloud Computing, which is a relatively recent technology is by far the most helpful advancements that have changed the mentality of entrepreneurs and businessmen across the world. Cloud computing is vital has become an essential process for small businesses. While businesses make use of cloud computing to their own advantage, small-scale enterprises benefit from cloud computing the most. Solutions like Tally on cloud can make the whole process of business accounting simple and fast for small business enterprises. It not only makes work easier but it also enhances the growth of business and provides data security from being accessed by unauthorized intruders.
Why do small businesses choose a cloud computing option?
Cloud Computing has made every business process simple and secure through solutions software like Tally On Cloud. Using these solutions, businesses make sure that their goals are achieved successfully and on time. Business-related activities can be performed anywhere with ease. Cloud computing gives a dynamic approach to organizations, often allowing organizations to work beyond their normal capacity.
Businesses can adapt faster to sudden changes in the system, whilst sitting at home, at reasonable prices. An excellent example could be seen during unforeseen events such as pandemics, national emergencies, natural disasters, etc. Even at the time of major lockdowns across countries, most organizations using cloud could easily be able to migrate to a work from home system and execute it most successfully. Moreover, cloud computing is inexpensive as compared to managing local infrastructure.
What are the major advantages of switching to a cloud computing-based business?
The advantages of cloud computing vary from organization to organization. The 10 major advantages of cloud computing have been listed as follows:
It brings efficiency within the organization and its employees through different mediums of business processes and activities.
Business Models are more flexible and dynamic when on cloud. Cloud Computing makes it easier to scale or expand your business
It secures the data by preventing intruders and attackers and increases data protection.
Cloud Computing is environment-friendly and helps in reducing the carbon footprint.
It provides a disaster recovery option to small businesses without a large investment.
Increases accessibility with the opportunity to work from anywhere at your convenience.
It helps in promoting collaboration activities with other businesses.
Updates your entire system regularly to avoid using outdated software.
It makes business operations economical as organizations get rid of excessive infrastructure maintenance and license costs. Centralizes the data of an organization.
It allows you to compete against the rival businesses and develop market strategies.
Switch to cloud computing for your small business enterprise now and make use of all the advantages. To know more about cloud computing visit Tallystack.
Please feel free to check out our other Tally blogs:
To learn more about Tally On Cloud, you can check out our videos.