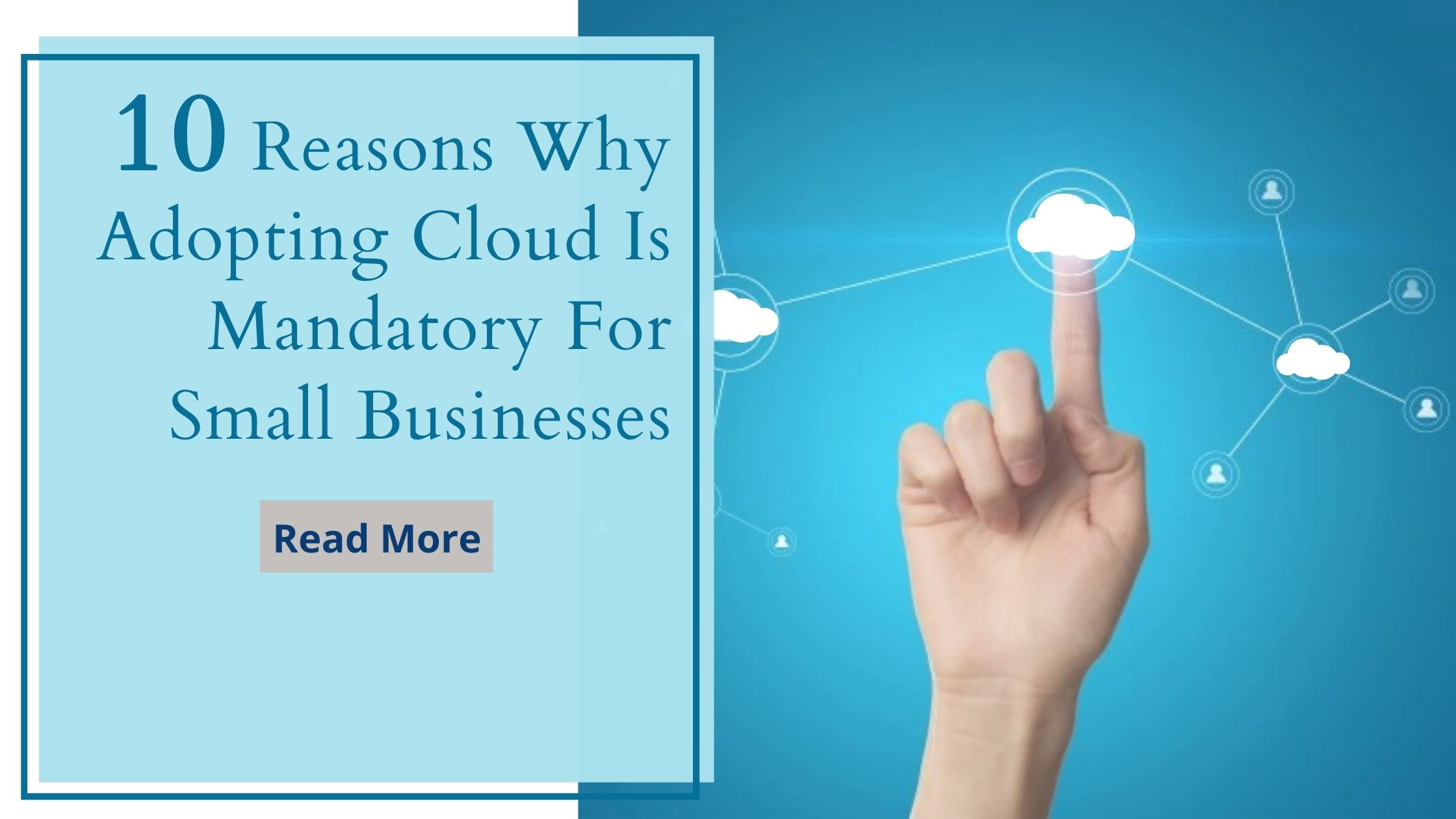 10 Reasons Why Adopting Cloud Is Mandatory For Small Businesses
Cloud-based Tally solutions for Small Business:
Cloud Computing, a pretty modern innovation, seems to be the most beneficial breakthrough that has revolutionized the mindset of companies and business people worldwide. For microfinance institutions, virtualization has now become a necessary practice.
The companies are being benefitted from the Tally on cloud computing business model and cloud technological benefits as well.
Download Free 90+ Tally Shortcut Keys
This software and program are very beneficial for SMEs & start-ups. Tally on cloud solutions customization benefit the small businesses and making them more developed. It is becoming quite common nowadays small business cloud adoption.
This not only improves productivity but also helps businesses develop by preventing data from becoming accessible by trespassers.
Cloud Computing– Small major corporations must receive something they want just whenever they need this in contemporary today's fast economic situation, even if they're on personal workstations, tablet devices, even mobiles – either at the workplace, outside in the industry, or even on the travel.
Virtualization enables users to view information from any internet-connected device. This also has remote access so that you can use the remote server anytime you want. All you need is a good internet connection.
What is cloud computing used for?
Tally on cloud or cloud computing service could be used for several things. They are listed below:
There is various cloud storage solution, by which you can easily back up your files, and you can even share them as well.
Tally accounting software on the cloud helps to improve and develop business by easy accounting techniques and cloud technology tools.
Small business cloud backup function could be used for easily getting all the necessary files and documents.
Cloud adoption solutions are also of a great deal as they keep the businesses' documents on track. And small business cloud storage tools help to retrieve any information.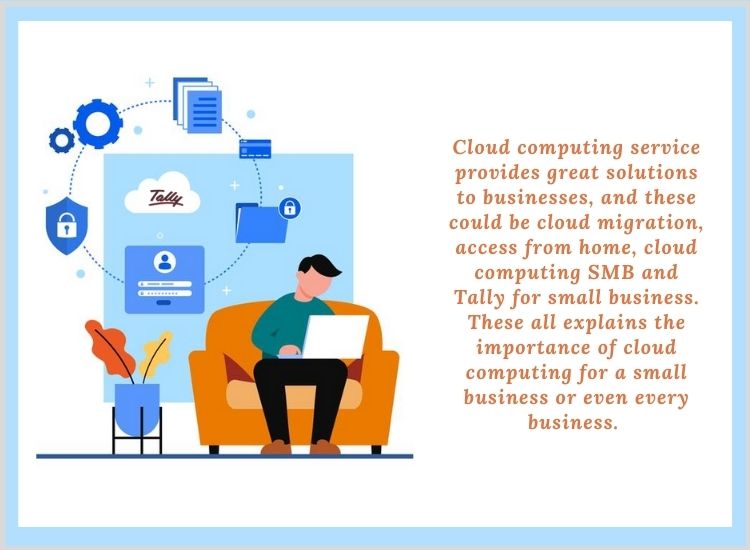 Why does a small business choose a cloud computing option for Tally ERP?
Using innovative technology such as Tally on Cloud has created each company's operations easy and protected. Organizations may ensure that their objectives are met efficiently as well as on schedule by implementing such options.
Industry operations can be carried out without difficulty wherever. Cloud computing service provides great solutions to businesses, and these could be cloud migration, access from home, cloud computing SMB and Tally ERP 9  for small business.
These all explain the importance of cloud computing for a small business or even every business. Even during massive shutdowns throughout nations, most cloud-based firms would quickly switch to a remote system of working and implement it efficiently. Furthermore, it is very economical than maintaining infrastructural facilities.
What are the major advantages of switching to cloud computing for small businesses?
Through multiple genres of business functions, it promotes productivity inside the corporation and among its people. On the internet, marketing strategies are more adaptable and agile. Computing optimizes or extends your firm more easily. In addition, it provides security by prohibiting outsiders and hackers from gaining access to it. Some major advantages of cloud computing related to cloud computing-based service, SMEs or Start-ups, and small business cloud computing are listed below:
1. Extensive Flexibility:
Companies can use cloud computing for moving swiftly in response to business demands. In addition, cloud-based solutions diversify responsibilities throughout a business and allow employees to work from wherever, that is, giving them remote access, regardless of their physical position. Hence, it is very flexible with the cloud feature to use Tally on cloud remotely.
Versatility is another benefit of cloud technology, which really is critical in today's modern marketing strategies. Today's businesses are rapidly expanding, and diverse Cloud Computing resources enable adaptability due to factors such as capacity, capabilities, as well as the number of people. This can be done at a minimal cost and have a great business-oriented advantage.
Safety is indeed one of the greatest issues that enterprises normally confront. Nevertheless, preferably, Cloud-based solutions remain considerably greater-faster, unlike traditional solutions. Proper control of normal infrastructural security, particularly for new organizations, is tough to measure and analyze in the face of internet threats. However, these cloud-based applications and cloud computing integration can be secured easily.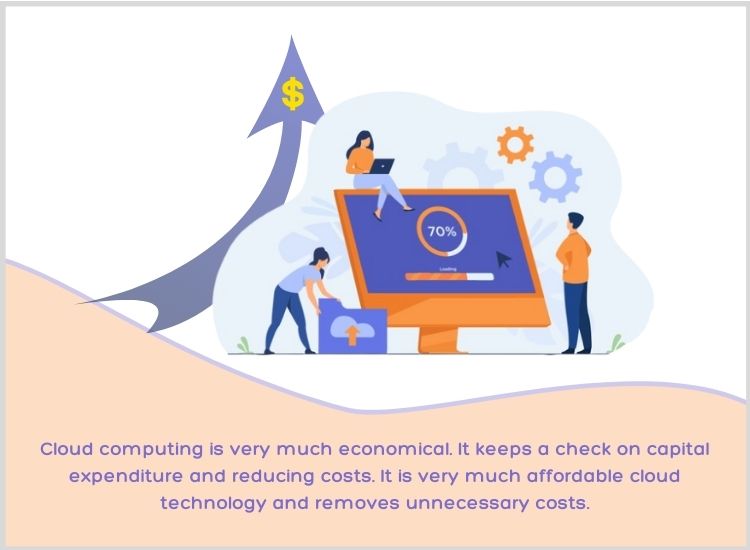 Besides its financial advantages, Computing also includes environmental benefits and advantages, demonstrating that switching towards Cloud Computing isn't really purely selfish. You may quickly and easily scale up depending on your needs anytime your complexity increases.
6. Back-up and Disaster Recovery:
There are times when the companies spent large amounts for disaster recovery, but the cloud saves time, companies could avoid large investments with adopted automate backup plans.
7. Encourage Collaboration:
It offers a unique feature of collaboration, and it helps to reduce duplication. In addition, the collaboration can also help the cloud server to automatically synced data.
Users have the option of working from any location. Furthermore, Cloud services now include Tally on Mobile, so you are not limited to a single device. It has robust technology.
One merit is that devices are not on-premises and very out of reach. In addition, you don't have to be concerned about frequent software upgrades because the Cloud provider handles this for you, including security updates and maintaining and updating the system.
This allows cloud opportunity and also encourages SMBs to access high-end enterprise technology.
Why prefer Tallystack's Tally on cloud solutions?
There have been no computing enterprises that are alike. To find the best Tally on Cloud Service Provider (CSP) for any small and medium-sized businesses, you must investigate a few factors and ask important questions to the service provider. Tallystack is one of the best service provider for cloud-based Tally. There are many customizable cloud solutions, such as multi-layered security protocols, and they are also highly cost-effective.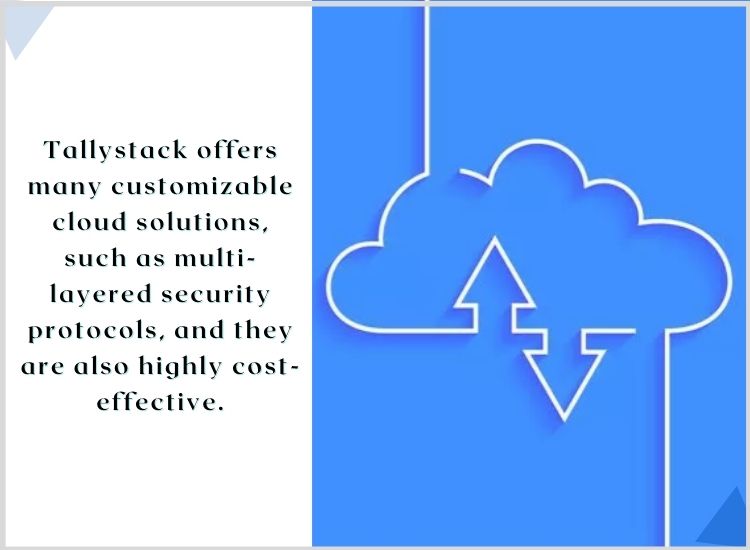 Throughout this continuously changing climate, computing seems to be the best method for smaller firms to ensure and maximize their potential. Nevertheless, one point which must be made about this is that smaller companies must strictly adhere when transitioning from aging equipment to this new price requirement for Cloud services. This should have been a well-thought-out and consistent procedure. Mandatory cloud is very beneficial, and companies should buy the best cloud computing platforms.
What is the difference between In House and Cloud Service Provider?
There really are no significant variations seen between or difference between the deployment options available to the fundamentals. The appropriate security choices of any young company will largely determine whether they choose an in-house cloud solution or Cloud Service Provider CSP-based solution. In concept, some cloud services are much more private than a public cloud provider. Small firms must also be increasing price, which is rather expensive if the configuring is installed on-premises.
What is the difference between traditional web hosting and cloud hosting?
Traditional hosting entails a customer paying for a full system, complete with its computational power, speed, storage, and storage disk capacity. A shared server is not cheap. Businesses that use pooled hosting use a web system. On another system, every consumer pays over a certain quantity of information and divides the traffic.
The standard hosting provider uses physical server space, whereas cloud-based sharing uses virtual space to allocate space to each user. The web hosting needs capacity load is dispersed among numerous servers in a "expect to be paid" arrangement. Leisure time is uncommon because each maintained site is handled by many computers unless there is a major power failure.
To learn more about Tally On Cloud, you can check out our videos.