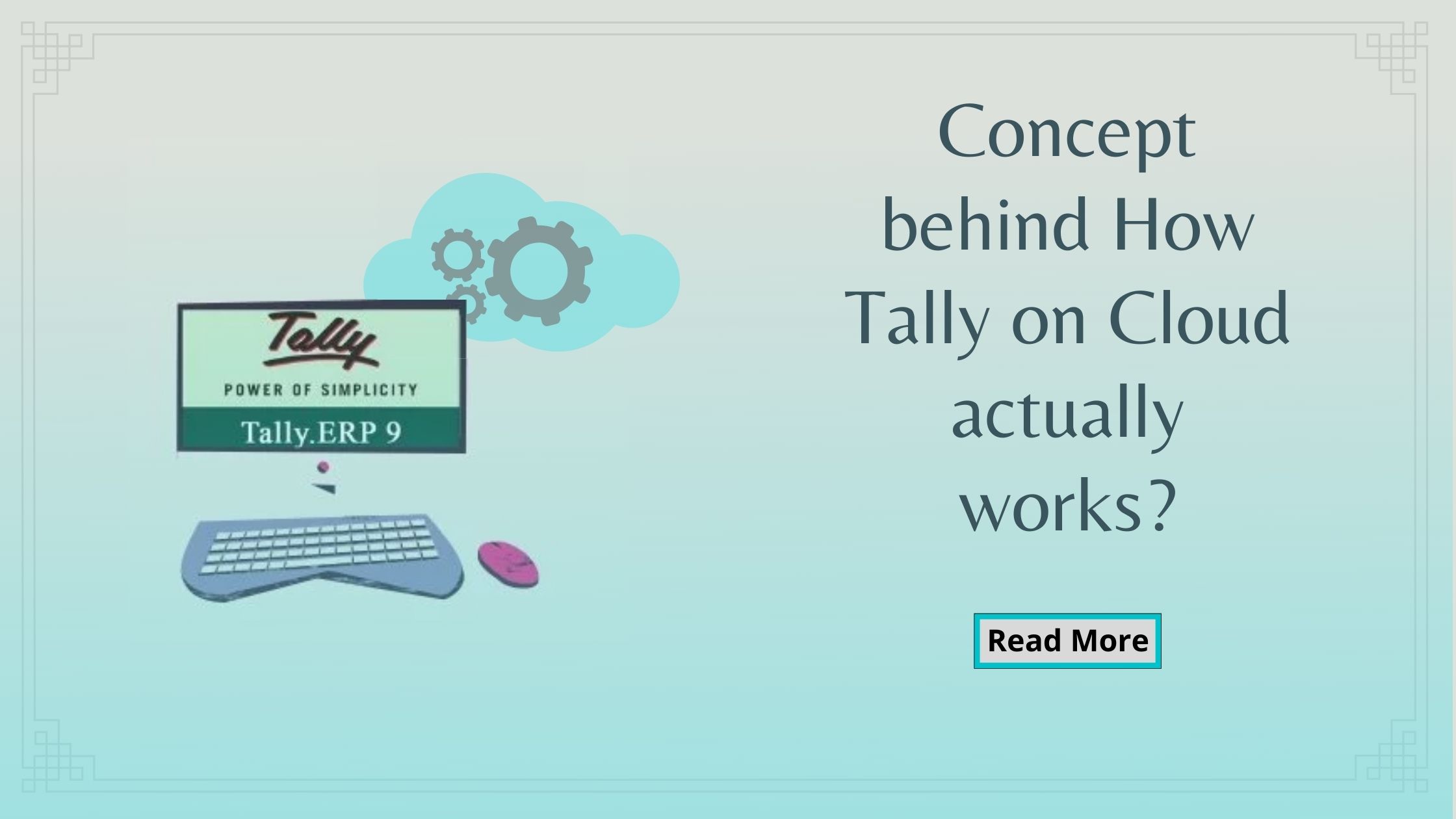 Concept behind How Tally on Cloud actually works?
Concept behind How Tally on Cloud actually works?
We have all been noticing the greatness Tally accounting software has achieved. The way that Tally accounting software has left its mark on various businesses has tremendously attracted attention. Tally accounting software facilitates the best-in-class recording and book-keeping facilities which makes businesses a lot easier to manage and run. Businesses have been using their Tally account from their offices traditionally. But with modern times, comes modern and effective solutions.
Download 90+ Tally Shortcut Keys!
This modern solution for Tally accounting software is cloud technology. Cloud computing, fairly known for its ability to enable people to access from different locations and save their data securely, has made this accounting software more supreme. Now with the collaboration of cloud technology, people can use tally online from anywhere and at any time. Also, with cloud technology, all the hardware and software on-premise requirements get minimalized as your tally account can be run on Cloud.
Now, How can we use Tally online?
Tally on Cloud is facilitated with one important feature of cloud technology i.e. PAAS (Product as a service). This feature of Cloud technology facilitates software to be used effectively and remotely on Cloud itself. Tally on Cloud uses PAAS technology to make people at different locations using different devices access the same Tally account and its Tally data.
Tally is basically hosted on Cloud, where one server resting at a datacenter manages different applications and functions on different platforms. That one server can host multiple Tally accounts from multiple locations without even moving a bit itself.
This makes Tally to be portable and accessible from anywhere, anytime using any device.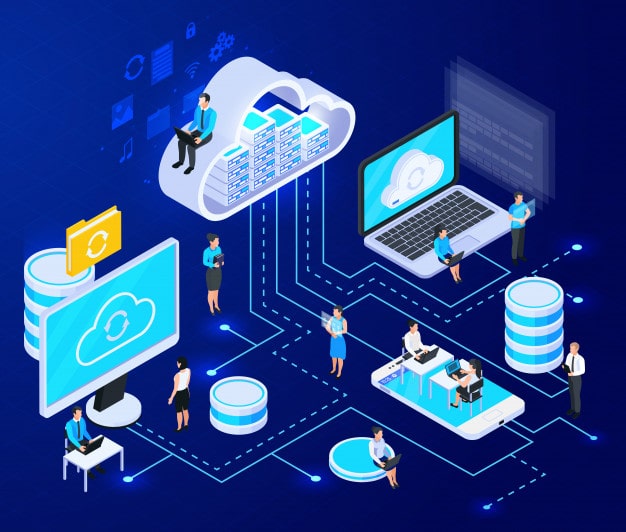 A Tally account, a cloud server hosting your Tally account, a valid Tally license, internet connection, and a device to run your Tally account is all you would need is. No extra hardware, no software no extra applications, nothing would be required to be installed as it would've been for Tally on-premise. Tally on the cloud even performs the same or faster than it would perform on-premise.
Tally on cloud comes with ultimate flexibility to use Tally account from your office, your home, or your vacation hotel and also can be used by multiple users present at different locations. Tally on cloud also becomes a huge cost-saver as it facilitates multiple users on one license, which ultimately eliminates all the costs of separate tally licenses. It also reduces costs of installation and management as everything is taken care of by the cloud hosting manager.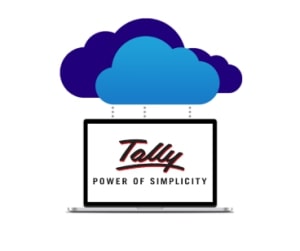 Tally on Cloud even does not compromise with any other feature Tally on-premise would provide. With extra flexibility, Tally on Cloud also offers premium security and automated backups of your data. Tally on Cloud is also compatible with all Tally versions and can be used by almost all devices like PC, laptop, iPad, mobile, etc.
With the ultimate features it offers, Tally on Cloud costs feels more than reasonable. It certainly becomes one of the top picks as far as efficient tools for effective business are concerned. With the support of Cloud technology, Tally accounting software has just become a lot more business-friendly. For any detail about Tally on cloud services visit Tallystack.in.
Check Out Our Other Tally Related Blogs:
–Tally On Cloud turning out to be a useful IAAS solution for Chartered Accountants
–Pros and Cons of PAAS technology for Accounting and financial businesses in India
–Tally On Cloud And Tally Remote Access Feature
To learn more about Tally On Cloud, you can check out our videos.
[/vc_column_text][/vc_column][/vc_row]
[/vc_column_text][/vc_column][/vc_row]