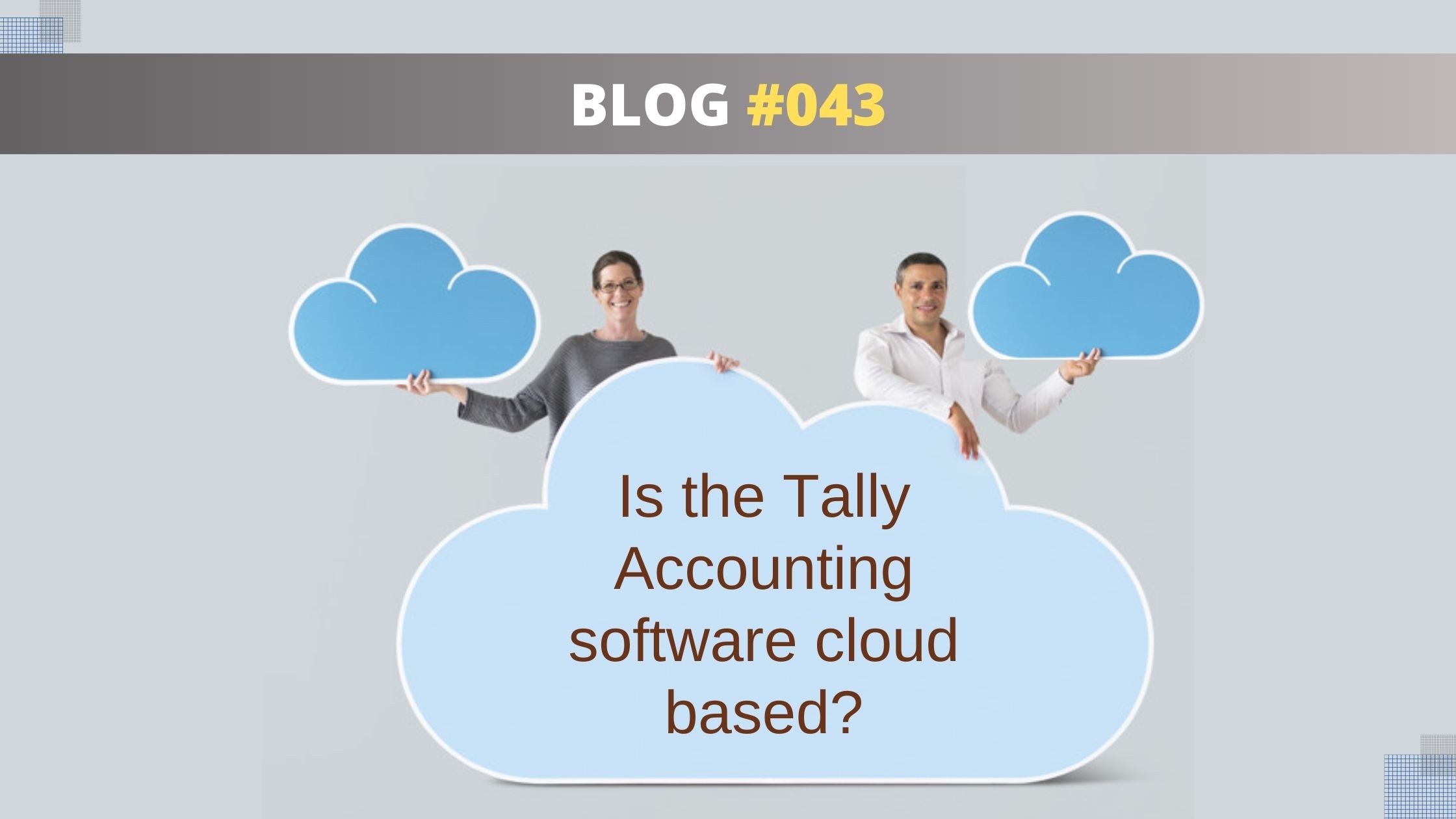 Is the Tally Accounting software cloud-based?
Tally on cloud solution
Tally accounting software as we all know needs no introductions. Tally ERP 9 has been the go-to accounting software for almost every mid-sized and large-sized corporate. With transactions and activities going online and remote access becoming of utmost significance.
Tally is being used remotely from different locations with the help of cloud technology. Hosting Tally on cloud solutions has facilitated Tally online service which has made Tally to be accessed more conveniently and efficiently.
Download Free 90+ Tally Shortcut Keys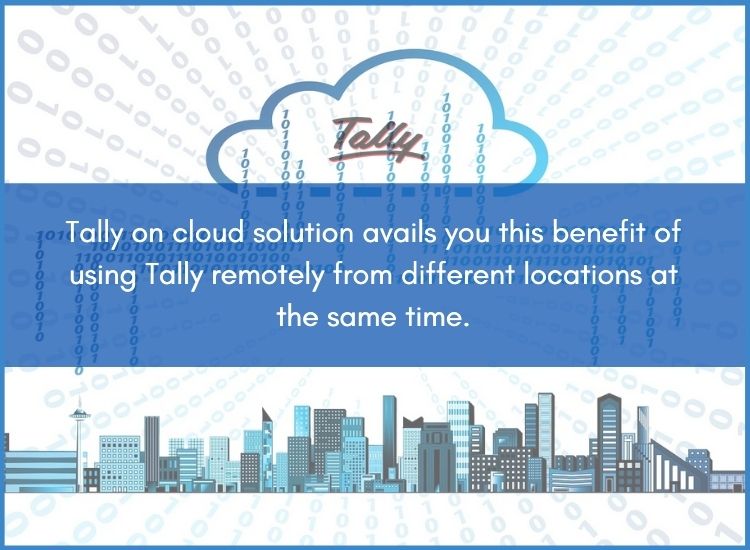 But the real question is whether Tally accounting software cloud-based?
Well, the Tally accounting software is not actually cloud-based.
The Tally accounting software is a windows-based application.
This means tally itself does not provide the option to use Tally account remotely from different locations.
It's the efficiency of cloud technology in a Tally on cloud solution which avails you this benefit of accessing Tally remotely from different locations at the same time.
With the new release of Tally's version Tally ERP 9 version 6.6, users can now access all the Tally reports on a browser remotely regardless of the device they are using. Through this version all the Tally reports and data including Balance sheet, income statement,
Purchase register, Sales order, Cash flow statement, Funds flow, ledger balances, bills payable, Daybook, etc. can be accessed as reports, sheets, vouchers, invoices, and other documents online through the browser without needing the software. This version also grants the admin the control of giving permissions to users who will be allowed to access the reports.
Tally accounting software has also made it very easy to download these reports, invoices in easy formats which can be accessed easily through any browser.
Does this make Tally software cloud-based?
Still, it does not make Tally accounting software cloud-based!
Even after the Tally ERP 9 release 6.6, it cannot be said cloud-based as it just avails the benefit of accessing reports. You don't get assistance in entering and recording the transactions or maintaining daily records on the Tally account. That becomes possible only with the amalgamation of Cloud technology.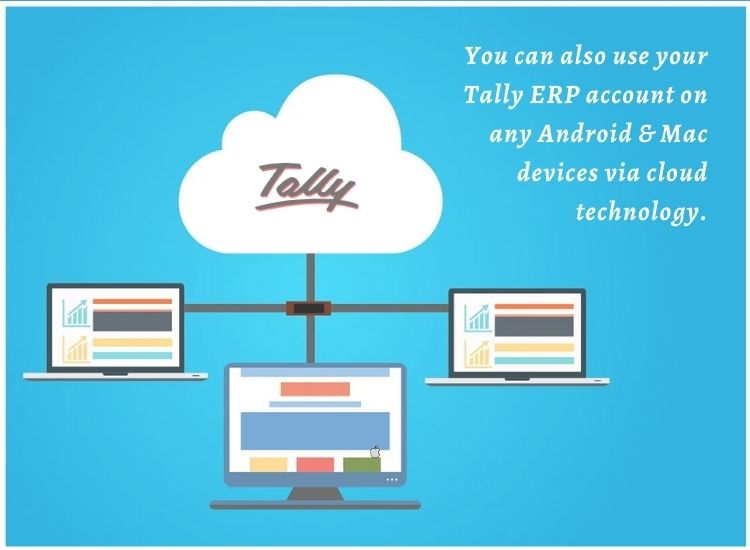 What is Tally ERP Software with cloud?
Tally ERP software with cloud uses the effective technology of cloud computing to facilitate using a tally account online from any locations, using different devices, and at different times.
With the centralized cloud server that offers SAAS(Software as a Service) technology, any software could be used seamlessly with virtual connections.
Tally ERP software becomes more effective and accessible when combined with cloud technology and offers multiple benefits like –
All your Tally data is stored securely at a centralized location.
You can access your whole Tally account from different locations at a time.
You will have to bear the cost of a Tally single-user license and you could have multiple users using Tally accounting software without any extra costs.
You can also use your Tally account on Android devices and Mac through cloud technology.
You have availed of the latest version with all its features, through which you can perform all the functions from remote locations easily.
How Tally ERP based on cloud works?
Tally based on Cloud server supports the desktop program of Tally over the cloud.
Tally on Cloud can be accessed by the users with their username and password via the RDP Client from any device with proper internet access.
Your administrators can efficiently handle the Multi-user, information, printers, backups, etc. with the admin panel of Tally on Cloud.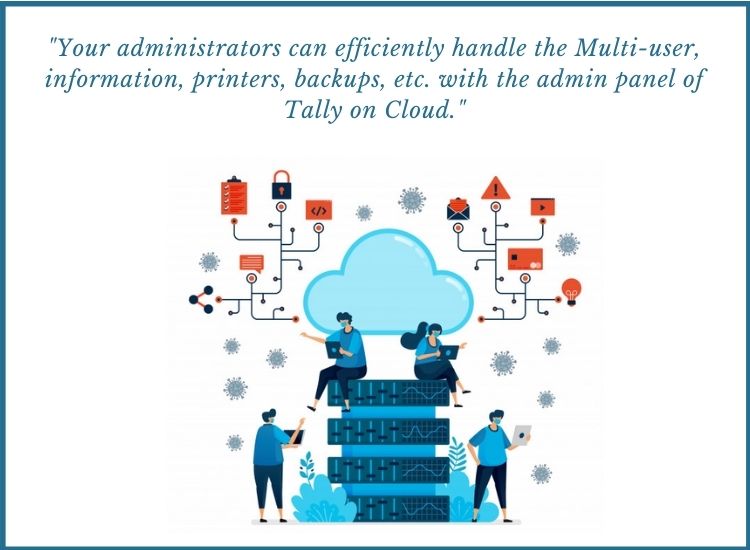 Tally on cloud solution is indeed a boon. Tallystack.in, the best Tally on cloud service provider in the Industry strive to provide the quality services. To avail the service at best cost or for a free trial, check on our Tallystack.in website as in How to activate the trial version of Tally on cloud.
Does this cover the expense of the Tally license?
No, Tallystack doesn't offer a license for any Tally product. It is necessary for you to carry your Tally License for this service. For this, you can utilize your existing Tally Licenses.
How is GST helped when operating on the cloud and its reports?
Tally has come into effect with several features for handling GST-related operations in Tally application because of the GST reforms. All those functions are facilitated by Tally on Cloud, including the export and printing of all GST and other related reports.
To learn more about Tally On Cloud, you can check out our videos.