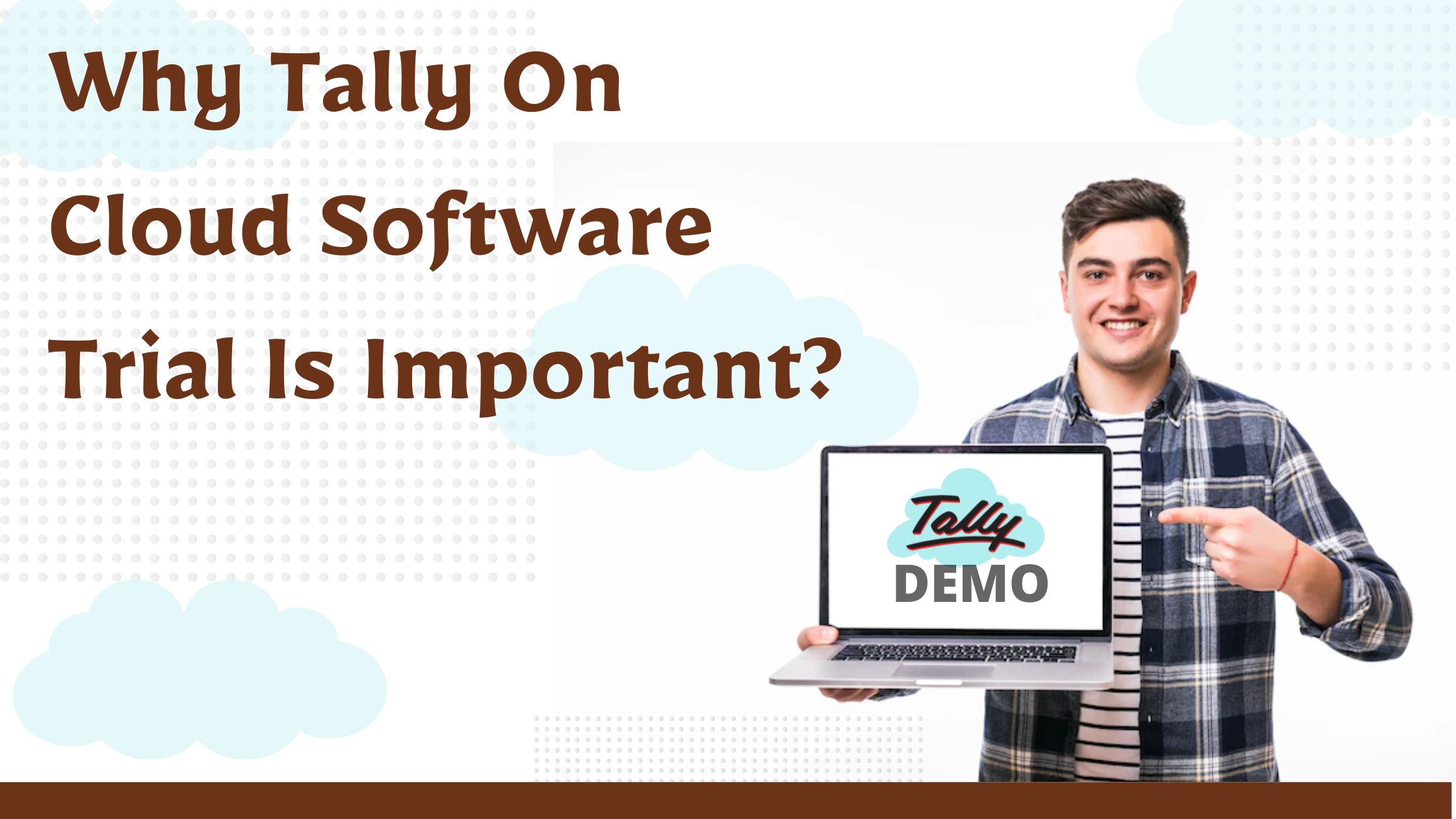 Why Tally On Cloud Software Trial Is Important?
Tally Application on Cloud Technology Trial
With advanced development on Tally ERP, most businesses see great benefits in running the office. It makes it more comfortable for everyone to try and use such an application at any time to save the overall cost and time. Tally on cloud solution is out there to access a free trial. Read more to know what to expect from the demo offer and other information.
How Tally hosted on Cloud is more efficient than Tally ERP 9 on-premises?
With the support of Tally ERP 9 on Cloud technology, it has leveled up the Tally games to various business scales.
With the support of the updated cloud technology, businesses are assured to operate it, which can be used anytime and anywhere with the help of Tally on Mobile device.
When you host the Tally over the cloud software, you can handle it with absolute comfort and more flexibility.
It back up and store the essential Tally information from anywhere from the centralized server. It is highly secured and never accessed by an anonymous person.
Tally on Cloud creates a better comfort for the Tally account user and has the important option of auto-tally data backup from any location. At the same time, it can be used on different devices and provide the best support for the solution.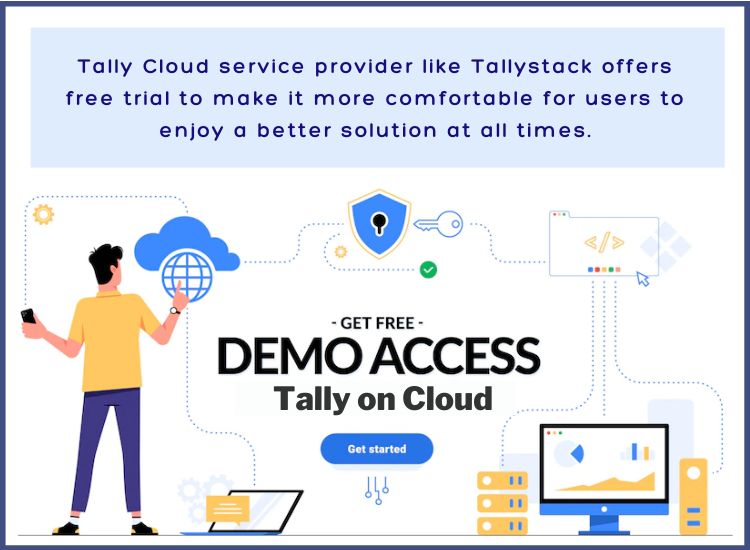 Why it is important to opt for a Tally on Cloud free trial before buying it?
Suppose you are new and need to use Tally on Cloud, free trial is important before access. Then you can tag along the beneath words.
To get trust over the Tally on Cloud, obsessively, you have to go with trial and same samples, which give better ideas about the Tally tools.
Apart from that, you have to check out the business accounting and another standard resource management tool that is feasible and adjustable with respective functioning.
It is necessary to understand the overall interpretation of the few days to obtain when you like the tool or not to use it for fulfilling the business needs.
Yes, you have a great chance to try the software free up to 5 days trial. Obsessively you gather better ideas for running such a tool. If you are not satisfied, you can leave such a tool and try with other updated tools.

Tally tool supports the primary device; total

 

downloads and runs effortlessly with the help of the 

Tally on Cloud

solution.

 Even you can operate software from any device in your hands.

Tally Cloud service provider like Tallystack 

offers free trial to make it more comfortable for users to enjoy a better solution at all times.
What can you expect from the free trial offer?
Thus, the various offers are listed below:
Download Free 90+ Tally Shortcut Keys
Register for 5-days trial of the Tally on Cloud and availed to make use of each feature, and function of the tool.
Each Tally software has free demo data and content for the respective user to try the software free. Hence, it gives extraordinary ideas for business people to decide the tool is applicable to run.
With the help of the tool, the online data can copy and paste to the other location in a winning way. Apart from that Tally accounting software on the cloud is practical to run over the different devices.
Business people can use the different features by using the demo data, which gives better ideas to understand the overall Tally tools.
You can also find the different tutorials and other education lectures over the Tally site when you need to know the tally.
You can apply the skills in these 5-day trails and gives the best support at all times.
How to register for Tally on Cloud demo?
• Visit Tallystack.in.
• Under Get Free Live Demo – Fill the required fields for Free Tally Cloud Demo.
• Our Tally Cloud Expert will connect with you on the details provided for scheduling the demo.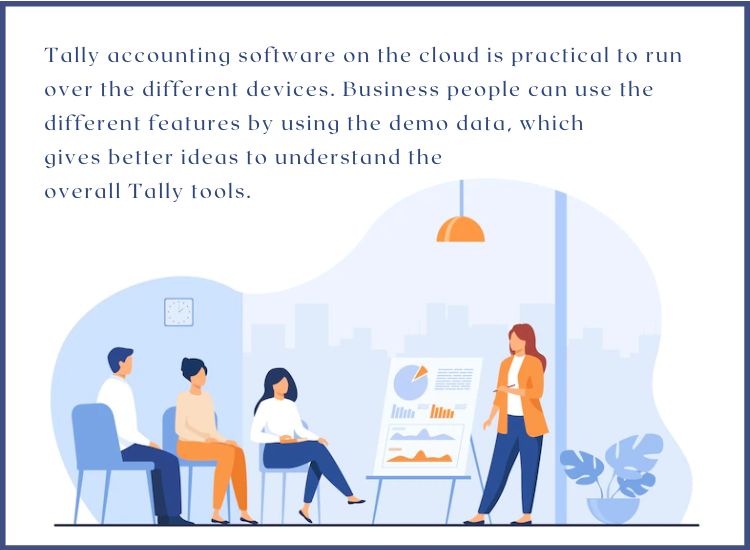 On trying out with a 5-days trial ends, you can consider and get Tally software on cloud. It supports moving different versions. It is users friendly with easy access to different devices. 
Then it has often updated with the new and additional features, which allow making additional comfort at all times. If you purchase a licensed version of the Tally ERP, you can avail yourself of the best Tally ERP on Cloud offers. You have to run the five days free trial to access additional offers. Contact Tallystack today to access the best Tally on Cloud solution and gain diverse benefit.
What are some of the remarkable features of Tally on Cloud?
Tally accounting software on a cloud server provides excellent features for developing business growth. 
Functional on any device 24*7.

Boosted with the automated backup support

Install and upgrade the Tally version over the Cloud.

Offers installation over the Centralized Printer.

Support Tally customization.

Highly secure with different layer.

Easy to sync multiple location.

Run on any device via internet device.
Can we run Tally ERP on Mac?
Tally on Cloud has no limit itself to Tally on Mac. However, the Tally On cloud solution supports the complete Tally to be used on the Mac and effectively in a satisfactory manner. Tallystack contains the complete Tally cloud solution on Mac.
To learn more about Tally On Cloud, you can check out our videos.