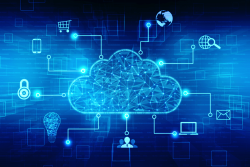 Tally ERP On MAC
Tally ERP On MAC
Mac has been widely used now by many business executives. The increased use of MAC asks for all the solutions to be available for it. Tally ERP being the number one accounting software should also be probable to be run on MAC. Mac users might face difficulties in using tally solutions in their Mac PC. Though it is necessary for them for making this efficient software capable of running on Mac. Businesses with Mac must allocate their resources according to their requirements and make those tools available and compatible with their Mac.
Tally ERP 9 is undoubtedly the best accounting and auditing software which makes your accounting and auditing a lot easier. Your financial reports can be made automatically by just recording entries into your account and can be easily downloaded. It possesses powers of managing your documents and filing all the transactions which are needed for the preparation of your financial reports.
Therefore to utilize the best of this uncontested accounting solution in your Mac, you must make it capable of running your version of Tally software. Well don't worry with your difficulties related to connecting or installing your version of tally account on your Mac, we have figured four possible ways through which you can run your tally software easily:-
– Using a Dual Boot:
You can install some Bootloader tools like BookCamp and then install Windows OS after doing the partition of your Mac Book disk in the dual space. This allows you to use tally on Windows OS and Mac OS. But you can use anyone at one time.
– Virtualization:
You can install certain virtual tools like vBox, Parallels, etc. These virtual tools create a virtual machine connected with your Mac, where you can firstly install Windows OS and then into it you can install Tally. This allows you to run other kinds of Mac software along with Tally. But this might eat up a lot of your disk space, CPU and RAM unnecessarily.

– Use of Cross Platform-tools:
You can use certain tools like Crossover which allows you to run Windows Application programs on Mac OS. Here only the application software is virtualized. This makes the Windows apps run on Mac OS which ultimately makes tally available for Mac OS. It comprises of less space and reduces the unnecessary consumption of your CPU and RAM. Though it is extremely complicated to install and configure.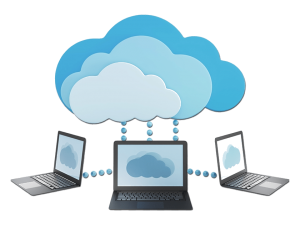 – Tally on cloud:
Here your Tally ERP is installed and configured on an extremely secured and optimized cloud infrastructure. You can enable this using an RDP client to access from Mac OS. You can save the URLs and credentials for continuous access to Tally on cloud. This method promotes easy setup and usage with minimal performance lags. It also consumes very less of your bandwidth.
The way we recommend you to prefer:
The above four ways can be used to run Tally On Mac. But the best way we would recommend is the Tally on cloud where you get the efficient cloud technology to run your tally account from anywhere, anytime, using a computer or any device, having any OS. It saves you a lot of time and ensures minimal performance lags with less consumption of bandwidth. This can be considered as an efficient way to operate your Tally ERP 9 account on Mac. For the best Tally on Cloud services, contact Tallystack to get the best of features and prices.
Please feel free to check out our other Tally blogs:
To learn more about Tally On Cloud, you can check out our videos.