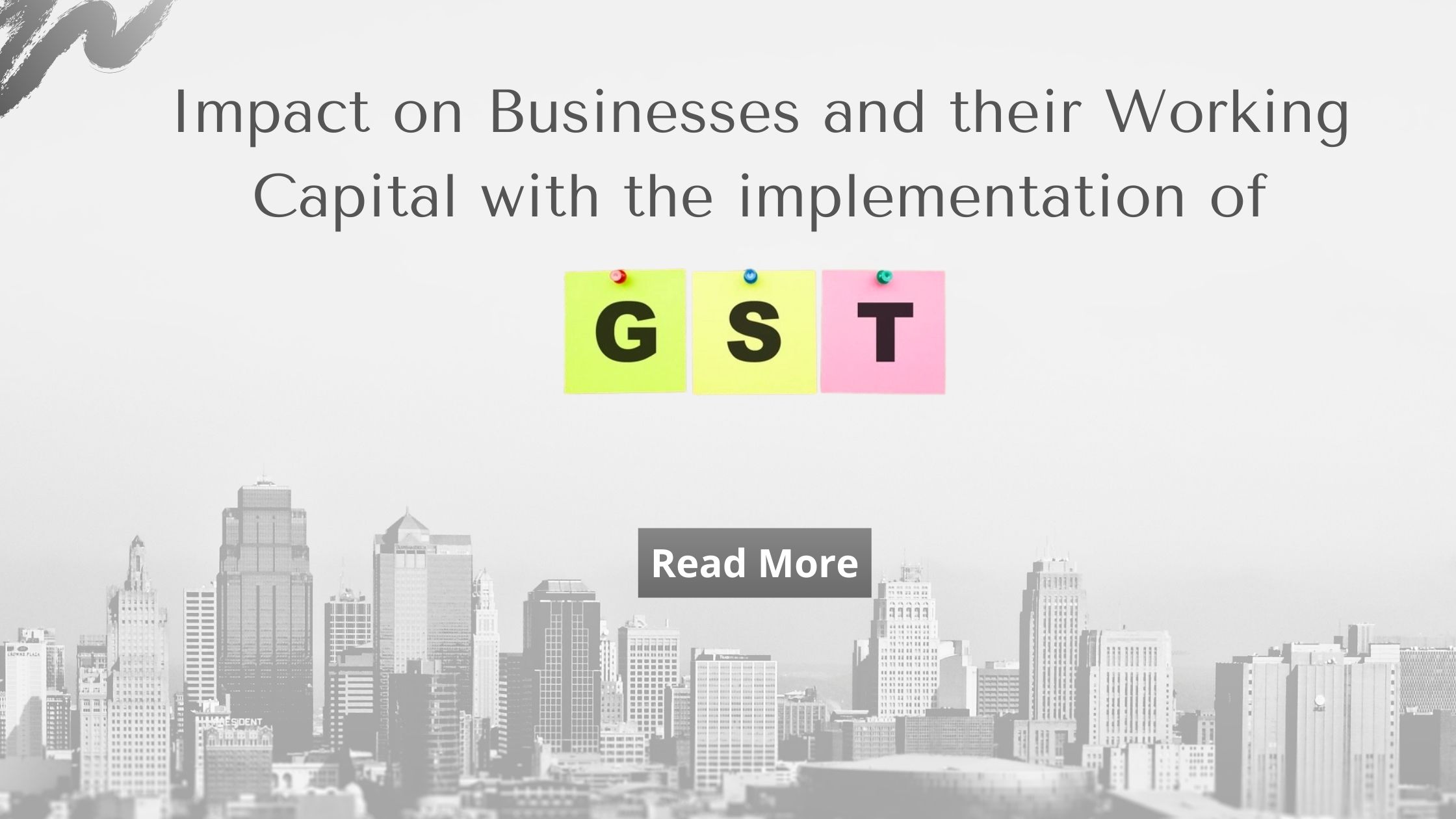 Impact on Businesses and their Working Capital with the implementation of GST
Impact on Businesses and their Working Capital with the implementation of GST
Before July 1, 2017, the businesses were very habitual to the tax system in India which were differently imposed with state and international transactions for goods and services separate. There were indirect and direct taxes classified for different transactions.
Download Free 90+ Tally Shortcut Keys
Though after the implementation of GST i.e. Goods and Services Tax, The Indian taxation became resolved with complex tax systems dissolved. All the direct and indirect taxes imposed were now recognized under one name GST. The Indian government came with this initiative on effect from 1 July 2017 with different rates on different goods and services based on their tax slabs.
The GST had main impacts on the functioning of the businesses and their Working capital for their day-to-day operations in the fields of regular trade, regular inventorial and other expenses, and other recurring expenses for services.
• Trade of goods –
As per the tax system before, many businesses were bound to create their warehouses in different states in order to eradicate extra taxes. Each state has a separate law and tax system which had to be complied with by the businesses. This incurred the businesses to increase their total costs which ultimately affected the working capital of the businesses. With GST's implementation, the inter-state movement of goods has become a lot easier as the companies do not need to pay their entry taxes. This would reduce the total costs of the companies as they would not require to establish warehouses in different states. This, in turn, would reduce the regular operating costs or the working capital which would benefit the companies to save money on their daily operations.
• Change in rates of operational expenses – 
In the business's day-to-day operations, recurring operating expenses also incur taxes. For example, if you are a producer who produces a specific product by procuring raw materials having a standard GST rate of 18%which ultimately increases the cost. With different tax slabs, different rates of GST are imposed on raw materials and operational services or other outsourced services. Before GST, the standard import duty was around 14% which is 4% less than the current GST rate. This increase in current tax GST would ultimately increase the working capital of the business.
• Services with an increased price –

Even though GST has brought a simpler and beneficial pathway for the companies, it is not the same for every case. When it comes to services, it is 18% which will be charged in comparison to 15% which was charged before for the same.
The Service-based businesses have to think wisely to adjust with this 3% increase in the tax rate to accommodate effective and profitable working capital. The services are therefore divided into 5 sub-parts with different rates for each tax slab from 5% – 28%. This has had a major impact on the working capital of the businesses as with rapid growth in the services sector, the companies have to manage their working capital and have to comply with the existing rate of GST in order to survive.
The above three areas discussed were the three major sectors where the businesses have to think wisely and accommodate their working capital to end with higher revenues and greater benefits.
To know more about GST software visit Tallystack
To learn more about Tally On Cloud, you can check out our videos.