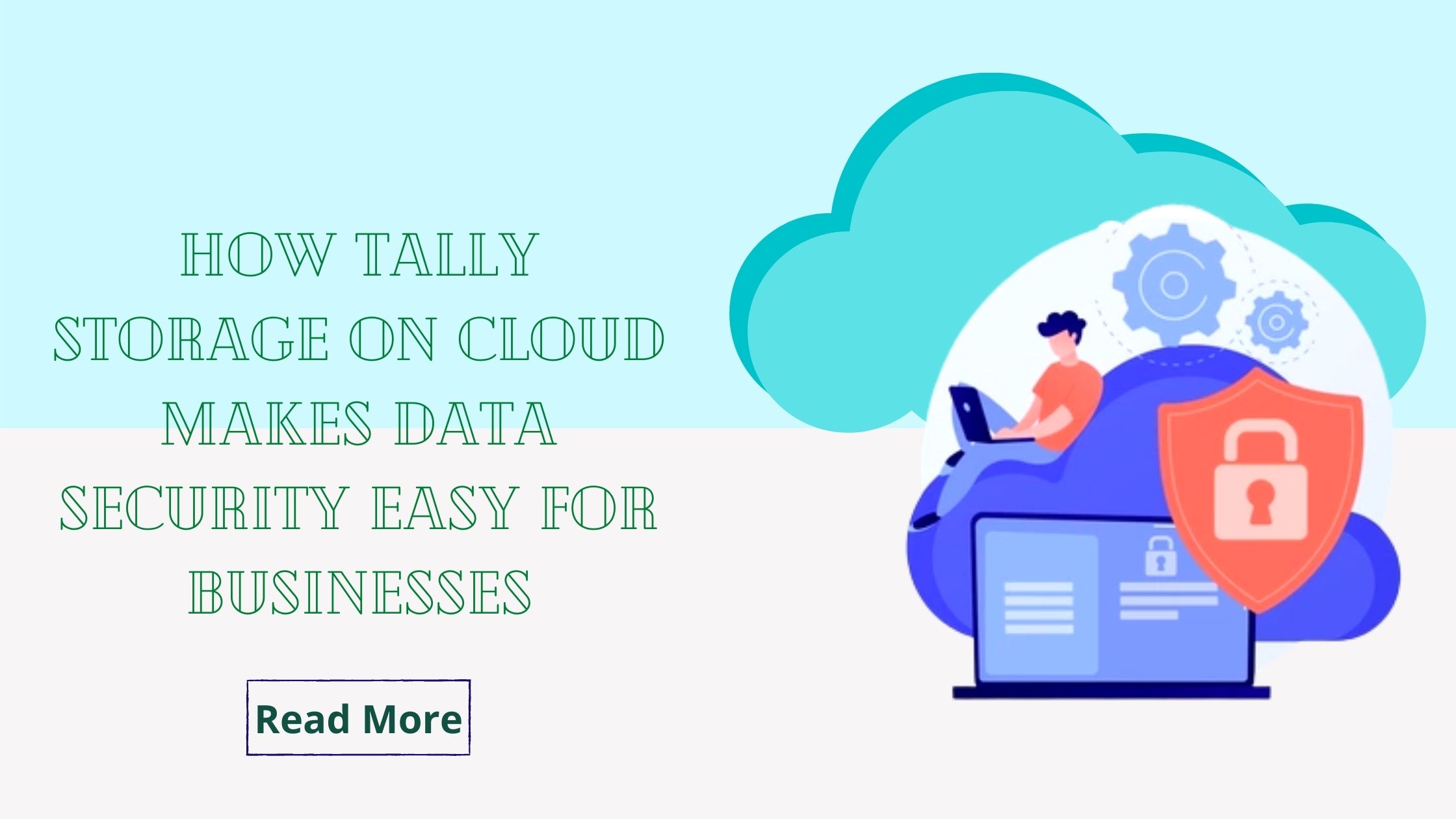 How Tally Storage on Cloud Makes Data Security Easy for Businesses
How Tally Storage on Cloud Makes Data Security Easy for Businesses
Tally is widely used by businesses all over the world for the purpose of auditing and accounting. But there are lots of things that you have to manage when using Tally ERP for your business such as maintaining servers, licenses, storage devices, backup, etc. All these things increase the expenses of your business and also it can be hard to maintain by the people with no technical knowledge.
Download 90+ Tally Shortcut Keys!
So, if you are looking for something which can help in decreasing your expenses and leave all the technical tasks to be handled by the professionals than try Tally on cloud.
Dedicated Tally On Cloud Servers
Dedicated Tally Server on cloud is your one-stop solution for all your problems. These servers are designed to use the licensed copy of the latest tally software so you won't have to spend your money to get a license for using it. These servers are updated frequently by a team of experts so you won't experience any latency or lags while using tally on these cloud servers.
These servers are managed totally by a team of professional IT experts so you can expect a high quality and error-free service from them. By using the services of these Dedicated Tally Servers, you can save a lot of time and money which you can use in other areas of your business.
Features that you get:
Comes with backup and is highly secure
If you are using tally on cloud then you stop worrying about your confidential business data being stolen or hacked. These servers are highly secure with the latest antiviruses installed on them. Since every now and then new viruses and malicious software packages are being discovered. So, in order to protect your data from them, the antivirus software is also renewed and updated from time to time.
These servers also come with a backup feature that you can use to backup all your important data. Making a backup of your data is always beneficial since in the case of any glitch or data corruption you can easily revert back your data.
Using tally dedicated cloud servers, you get the freedom to access your data online anytime from any place of the world. Since it runs on cloud technology, therefore, you can expect it to work on a computer or any device with an internet connection.
They always believe in making their clients happy therefore they offer 24/7 expert support. If you are experiencing any kind of problems regarding the usage of the software or speed of the servers then you can contact them anytime. They also boost in resolving any sort of issues as early as possible so that there is no hindrance in your official work.
With its many positives and less or no negatives tally on cloud is simply the best choice for the businesses that are using tally software. By using these dedicated cloud servers, you can be assured to get highly secure access to your business data from anywhere in the world and at any time.
To learn more about Tally On Cloud, you can check out our videos.